THE HEART OF EFFECTIVE PEOPLE SKILLS
THE HEART OF EFFECTIVE PEOPLE SKILLS   
By NICHOLAS C. HILL(FIC FInstLM)   
People skills are integral to a successful career. No matter which industry or business one belongs to, or job responsibility one has, the importance of possessing top tier people skills can never be overstated.
To master this set of competencies we recommend attending our leadership and management training courses. Here is a list of its most basic components:
1. Empathy
People have different priorities and values and someone who is equipped with people skills knows how to self-manoeuvre along the tricky terrain with the use of empathy. Empathy is what drives a person to spend time and effort knowing what is potentially behind a specific behaviour or tendency. The key to understanding different personalities is, primarily, to rid oneself of personal biases and prejudice.
2. Communication
Currently, in this highly cluttered communication highway, the messages that stand out are the ones that remain clear and simple, but nonetheless strong and insightful. In a workplace setting this should also be the aim. Human beings can only take so many messages at a given time. Therefore, it is in our best interest to state ours as plainly as possible, without it losing impact. Communication, when facilitating knowledge-exchange is an integral component of people skills.
3. Assertiveness
Assertiveness is different to arrogance or aggressiveness. While arrogance is normally disrespectful and aggressiveness obnoxious — and thus frowned upon — assertiveness, on the other hand, supports genuine people skills, since it allows us to communicate our exact expectations, without blindsiding or misleading those around us.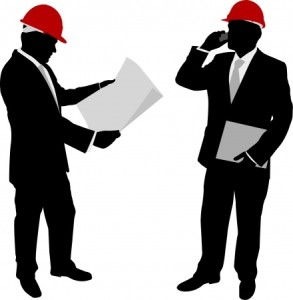 4. Feedback
Feedback is crucial to sustain personal development. With this said, it is important that we continually seek out other people's inputs and insights regarding our performance. Just as we need feedback from other people, we should also be generous with our own. People skills are manifested, when we receive and give feedback without offense, and without being offensive.
5. Influence and Persuasion
People skills can be anchored on a healthy level of influence and persuasion. From leaders in command of their team, to sales agents courting potential customers, influence and persuasion are indispensable.
6. Conflict Management
We should never sweep conflicts under the rug. Doing so could potentially exacerbate what could be a manageable situation. This is why conflict management skills are closely linked to people skills; the former cannot be accomplished without the latter, whereas the latter is never maximised when the former is poorly enacted.
7. Collaboration
People skills should allow camaraderie, and camaraderie, in turn, should stimulate creative collaboration. More importantly, leaders and managers should never monopolise tasks, projects, or responsibilities. Delegation needs to be conducted religiously, for this not only contributes to the growth of an individual, but the team as a whole.
8. Adaptability
For one's behaviours to be considered as the epitome of people skills, he or she should foster a sense of adaptability. Adaptability in this context equates to ones capacity to shift operational gears. For example, leadership styles do not need to be kept static or stagnant, since every situation, oftentimes, requires a specific and different approach or strategy.
Now get your FREE subscription to SHARPEN, the Leadership Magazine for trailblazing leaders, managers and business owners.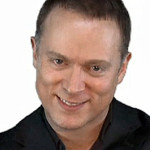 Nicholas C. Hill is Managing Director and Principal Trainer for The Hill Consultancy Ltd, London, specialising in UK-wide public training courses in leadership and management development. Become a highly productive manager and influential leader today. Claim £100 off the list price on any two-day course. Promotional code: PASSION0213. Visit the website or call now to find out more or request a FREE consultation. T: 020 7993 9955 W: www.nicholashill.com