HOW EXPERTS WEIGH IN ON SELF CONFIDENCE
HOW EXPERTS WEIGH IN ON SELF CONFIDENCE   
By NICHOLAS C. HILL(FIC FInstLM)   
Self-confidence plays a crucial role in achieving success. From career-driven professionals to public servants, from artists to full time parents; the importance of possessing an incomparable sense of self-assuredness can never be understated.
Let us examine the list of the Top 100 Power Women released by Forbes. This pool of achievers is comprised of diverse personalities including world leaders, CEOs, and even a race car driver, and each of these women boasts some unique attributes, from quick-wit, to steadfast inspiration, social skills to unrivalled physical aptitude. However, if there were one quality, which we can assume all these personalities possess, that would have to be self-confidence. Without it, leadership skills are redundant. Several experts have weighed in on this inquiry, and here are their invaluable thoughts on the matter: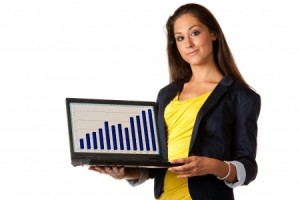 According to Utah State University's resident sociologist, Christy Glass, women's weight directly affects their eventual level of success in their chosen field or endeavour — a proposition, which sprouted from one of her conducted studies. She further claims that regardless of socioeconomic status and educational background, overweight women are less likely to experience utmost personal, or professional triumph as compared to their healthier counterparts.
Although Glass recognizes the fact that this observation could be partly due to the fact that organisations — or human resource personnel to be specific — hold a certain bias against overweight women, both in relation to hiring and promotion, she, nonetheless, asserts a far stronger determining factor. She reasons that overweight women generally have a less constructive image of themselves, thus limiting the opportunities which they tend to pursue. In contrast to women who are more competitive are relatively thinner. Such proposition only strengthens the long held correlation between success and self-confidence.
Another expert on this matter, Suzanne Roff, Ph.D. and Compass Point Consulting founder, argues that self-confidence is never stagnant. It shifts and varies, depending on the outcomes of our day-to-day undertakings, as well as our perception of our power, or influence over the world we live in. This means that met expectations boost self-confidence as easily as our personal recognition that we are making a ripple, a splash, or a big wave in our society.
Roff adds that while self-confidence can be faked, such resorts should never be encouraged and good leadership and management courses will endorse this notion too. She says that there is a degree of transparency, when it comes to this competency, and whenever it is feigned it is quite easy for onlookers to spot what is "amiss".
Relating gender roles with self-confidence, New Yorker cartoonist Liza Donnelly regards the exhibit of self-confidence as another offshoot of humankind's evolution. According to her how men and women manifest self-confidence can be traced back through history. In earlier times men were expected to assert their territories and straightforwardly claim perceived opportunities, women were more or less driven to the background despite obvious potentials. Fortunately, this observation is becoming obsolete.
Although these aforementioned experts view self-confidence through varying lenses, from sociological to historical, it is important to note that they echo the same stance; self-confidence remains a valuable commodity.
Develop your self-confidence today. To learn more: http://nicholashill.com/training-courses/nlp-leadership-development/self-management-skills/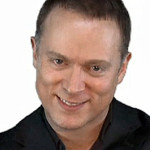 Nicholas C. Hill is Managing Director and Principal Trainer for The Hill Consultancy Ltd, London, specialising in UK-wide public training courses in leadership and management development. Become a highly productive manager and influential leader today. Claim £100 off the list price on any two-day course. Promotional code: PASSION0213. Visit the website or call now to find out more or request a FREE consultation. T: 020 7993 9955 W: www.nicholashill.com