ETHICS VS. INTEGRITY DURING CRISIS MANAGEMENT
ETHICS VS. INTEGRITY DURING CRISIS MANAGEMENT   
By NICHOLAS C. HILL(FIC FInstLM)   
At some point, an organisation, or a leader specifically, has to deal with crisis management.
No matter how competent one's team is, and no matter how competently designed business processes and procedures are, an error is bound to happen.
When this time comes, many matters will be put to the test: the strength of the business, the tenacity of the team, and the set of priorities and values of a leader. This is where the concepts of ethics and integrity come in. What do ethics refer to? How is it different from integrity? Do these two concepts merge or overlap at some point? Which one should we resort to during crisis management?
These are some of the issues covered in our UK wide public leadership and management courses Birmingham, Exeter, Manchester, Newcastle, Glasgow and London.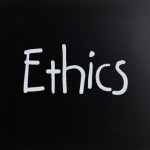 Ethics in Crisis Management
Ethics is a set of moral rules or standards that govern a particular society. It is a principle outside the human person. Ethics is the result of the evolution of society and the emergence of civilised communities. Business ethics is pretty much the same. It is an agreed way of doing trade. In a highly competitive world, business ethics try to make the landscape as fair as possible.
During crisis management, though, business ethics can become unhinged. When the going gets tough, of course, profit-driven individuals tend to look for ways to get going. Even if such intent requires them to bend the rules here and there, while making sure not to go overboard in terms of shady business conducts. In short, business ethics is not as resolute when compared to, let us say, profit goals. It is also safe to assume, that more often than not, business ethics do not precede organisational functions and procedures, and that it is actually the other way around.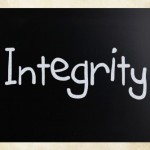 Integrity in Crisis Management
Whereas ethics is governed by the society in general, integrity, on the other hand, emanates from individuals. It is a person's set of moral codes that doesn't rely on, or get affected by, externalities.
In business or organisational settings, integrity is manifested when individuals, teams, or the organisation as a whole, take a stand on a particular issue. For instance, in crisis management, in relation to extreme profit drop, a leader can either opt to lay-off or keep everyone on board. If his or her sense of integrity values workforce, then he or she will most likely choose reformation without reduction.
Integrity in business is also directly related to professionalism. It is a principle built on trust, confidence, and competence between colleagues, superiors and subordinates, and businesses. Furthermore, business integrity aims to make the trade as beneficial as possible to all stakeholders.
The Marriage of Ethics and Integrity
Demonstrating good leadership and management skills in a time of crisis can be rather tricky, especially when the stakes are high and the options are low, and leaders are forced to re-evaluate their priorities. Should integrity be sacrificed in favour of business ethics? Should business ethics suffice?
The bottom line is that in every decision, or every choice, there is always a repercussion. Once crisis management is dealt with, results are expected. If your organisation is not ready to face the possibility of high profile scandals due to unethical procedures, or to suffer defeat due to an unwavering sense of integrity, the key is to find the middle ground.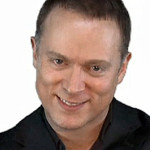 Nicholas C. Hill is Managing Director and Principal Trainer for The Hill Consultancy Ltd, London, specialising in UK-wide public training courses in leadership and management development. Become a highly productive manager and influential leader today. Claim £100 off the list price on any two-day course. Promotional code: PASSION0213. Visit the website or call now to find out more or request a FREE consultation.
T: 020 7993 9955 W: www.nicholashill.com