ESSENTIAL PRINCIPLES FOR GOOD TEAM BUILDING
ESSENTIAL PRINCIPLES FOR GOOD TEAM BUILDING
By NICHOLAS C. HILL (FIC FInstLM)
Most, if not all, leadership and management training courses offer specific models that tackle the concept of team building. The core of these models is to learn adequately the difference between a group and a team, as well as to teach workable strategies aimed at efficient team building and maintenance.
Team, compared to a group, is an organisational principle that relies highly on the concept of "interdependence". A team can only be called as such if the members that comprise it are required to work with one another in order to carry out the execution of set tasks.
For organisations that are in the process of putting individuals in a team, there are essential principles that must be drawn out clearly.
These are some of the issues covered in our UK wide public leadership and management courses held in London , Birmingham, Exeter, Manchester, Newcastle, and Glasgow.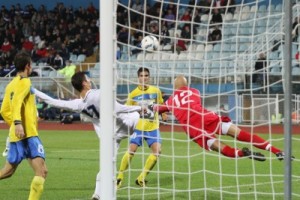 Team Building; The Prerequisites
Understanding these key principles can create a stable team that is anchored in specific organisational needs and standards, rather than a flimsy team that works under an ambiguous design.
Team building requires a purpose that is recognized by both its members and the organisation it represents. This purpose should be in congruence with the business' mission and vision.
Specific functions should be determined from the get go. Is it a team geared toward problem identification, troubleshooting, or both?
It is crucial to pinpoint the individuals, as well as the set of competencies required to build the team.
A set of guidelines should be formulated to ensure order from team building to future team restructuring.
The level of authority or control to be granted to the team should be agreed upon by business stakeholders during team building.
The category to which the team will fit should also be ascertained. Will it independently serve specific projects? Alternatively, will it work closely with other existing teams or groups?
The team structure should be made unambiguous. Is it a team with members of equal command or will someone be assigned to take on the leadership role?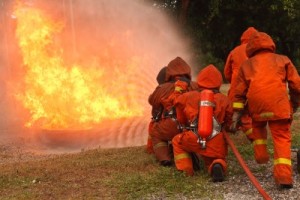 Team Building: The Basic Components
After getting to know the crucial prerequisites of team building, the next step is to recognize team components that are vital to its eventual success. This is where the team building committee demonstrate their leadership and management skills.
Purpose – A team's existence should be backed up by a fundamental business need or requirement, and this should be adequately understood by the team building committee, as well as the team members themselves. Some of the recognized reasons for team building include the need for improved business quality control procedures, customer satisfaction, and even profit management.
Team Design – The importance of a clear team structure can never be underestimated. This will set the specifications in relation to work hours, hierarchy, flow of resources, and division of tasks, among others.
Communication Skills – Team members must be well equipped with competencies such as active listening, conflict resolution, problem solving, and professional relationship maintenance, to name a few.
Resources – A detailed model on resource management should back up a team's functions. Resources refer to both monetary and technical/clerical support.
Key Performance Indicators – Both team members and the team building committee should come up with fixed and mutually agreeable method/s on assessing whether the team is meeting its goals.
Good team building is an expertise like no other, and its efficient execution is a business asset in itself.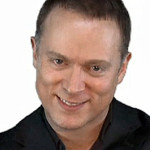 Nicholas C. Hill is Managing Director and Principal Trainer for The Hill Consultancy Ltd, London, specialising in UK-wide public training courses in leadership and management development. Become a highly productive manager and influential leader today. Claim £100 off the list price on any two-day course. Promotional code: PASSION0213. Visit the website or call now to find out more or request a FREE consultation. T: 020 7993 9955 W: www.nicholashill.com