COLOUR PSYCHOLOGY: THE FOUR PRIMARY COLOURS
COLOUR PSYCHOLOGY: THE FOUR PRIMARY COLOURS   
By NICHOLAS C. HILL(FIC FInstLM)   
In colour psychology, red, yellow, blue, and green are considered as the primary colours. These colours represent body, emotion, mind, and the essential interdependence and harmony between these three elements, respectively.
Colour Psychology is just an example of various models that we use for psychometric testing on our management and leadership skills courses Exeter, Birmingham, Newcastle, Manchester, Glasgow and London.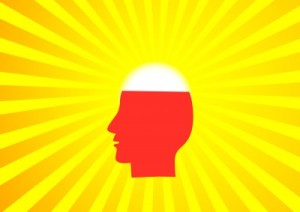 In order for us to further delve into the principles of colour psychology, let us discuss each of the aforementioned colour's specific characteristics or attributes.
Red in Colour Psychology
Red, with its extended wavelength, is considered a strong colour, hence its association with physical aptitude. Although it is not the most vibrant of colours, red has the capacity to seem closer to a particular observer than it actually is, therefore scoring high when it comes to attention attraction.
Red has the capacity to trigger physical responses from human beings and this is the reason why it has been employed to serve utilitarian purposes like the traffic light signal for stop. This colour is also deemed masculine and is said to awaken a person's fight or flight instinct. Some of red's positive attributes include augmented sense of enthusiasm, warmth, and energy. The less favourable attributes are stress, hostility, and insubordination.
Yellow in Colour Psychology
Human emotion is directly associated with the colour yellow. Colour psychology characterizes yellow as a potent emotional stimulator, with its considerably long wavelength.
Positive thinking and confidence are just some of the human attributes inspired by this colour, but, people who play around this chrome have to ensure utmost discernment since its improper usage, relative to the other shades from the colour wheel, can yield undesirable effects.
Some of the negativities that misuse of the colour yellow can induce include; apprehension, terror, intense sadness, irrational thinking, and emotional vulnerability.
Once properly managed, though, yellow can just as easily speak of unrivalled self-esteem, congeniality, optimism, and even artistry.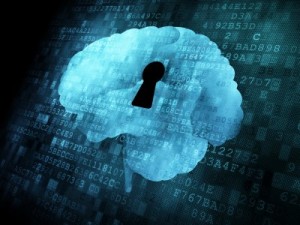 Blue in Colour Psychology
Human intellect, from the perspective of colour psychology, manifests all known shades of blue. This calming colour has the capacity to rouse us intellectually. Potent shades of blue inspire clarity of thought, whereas the softer variants allow utmost mental focus and serenity of the mind.
Blue has been generally perceived as an endearing colour. In various cultures from all over the world, this chrome has gained a rather positive interpretation. It goes without saying, though, that blue also has its own negative associations such as coldness, isolation, and emotional unavailability.
Green in Colour Psychology
Green is, arguably the most germane of all the primary colours in colour psychology. It facilitates the harmony between the other chromes: red, yellow, and blue. Visually, green is able to emanate a striking appearance without being overly imposing, hence observers can enjoy it in all possible shades or tones.
On a primordial level, humankind is endeared to green due primarily to its abundance in nature. It speaks of not only prosperity, but also harmony. However, it is imperative to keep in mind that misuse of this colour can inspire a sense of atrophy related to boredom and stagnation.
We encourage our clients to acknowledge the affects of colour within the working environment, and we set an example in our training rooms on our management skills courses Exeter, London, Newcastle, Birmingham, Manchester and Glasgow. In organisational settings, knowing a thing or two about colour psychology can prove advantageous. Having acknowledged that these colours are able to trigger specific observable responses from human beings, it is only logical for them to be utilized in order to aid day-to-day organisational functions and procedures.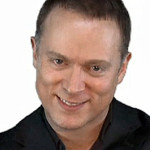 Nicholas C. Hill is Managing Director and Principal Trainer for The Hill Consultancy Ltd, London, specialising in UK-wide public training courses in leadership and management development. Become a highly productive manager and influential leader today. Claim £100 off the list price on any two-day course. Promotional code: PASSION0213. Visit the website or call now to find out more or request a FREE consultation. T: 020 7993 9955 W: www.nicholashill.com