COACHING SKILLS MADE PRACTICAL AND PROFITABLE
COACHING SKILLS MADE PRACTICAL AND PROFITABLE
By NICHOLAS C. HILL(FIC FInstLM)
If there is one thing shared by all organisations, it is an equal desire to be on top of the business totem pole. Whichever industry an organisation belongs to or whichever market demographics they aspire to tap, they all share the same goal: to come up with a popular product and ensure utmost internal and external customer satisfaction.
Coaching skills are encouraged on every one of our management and leadership skills courses Birmingham, Exeter, Manchester, London, Newcastle and Glasgow.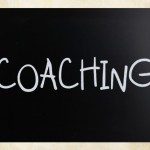 It is imperative for organisations to continually motivate and inspire their employees through their leaders' coaching skills, as well as unwaveringly supporting employees' continued development. It is only with a determined, satisfied, and inspired team that a business, of any nature, can thrive amidst intense competition.
Coaching skills are the exact competencies that allow an organisation to exhaust the potentials of its people and its inherent culture. Through consistent coaching sessions between managers and employees, both are able to work with the same level of understanding of, and commitment to, the organisation's objectives and its established practices. Furthermore, organisations boasting leaders equipped with unrivaled coaching skills are able to nurture a team infused with motivation and dynamism.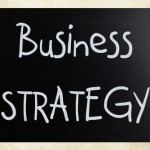 Coaching skills encompass several competencies. Here are some of them:
Ability to aid employees to reach the peak of their capabilities
Competence in influencing employees' to exhibit their utmost commitment to organisational objectives and policies
Inspire employees to strictly adhere to the organisation's codes of conduct and ethical standards through leading by example
Coaching skills also include employee performance appraisal and management, as well as delegation skills
Penchant for creativity, innovation, and freethinking
Ability to foster continued progress of each and every employee, and the team as a whole
Ability to create and sustain customer rapport—both internal and external ones
Capacity to maximize employees' set of values, principles, beliefs, experiences, talents, skills, and proclivities for the purpose of generating novel ideas and fresh possibilities which can further the organisation's business development initiatives
Coaching skills should allow open communication between all members of the organisation, regardless of their rank, department, or job responsibilities.
The above bullets are not far-reaching, of course. For a complete conversation and to develop your skills, simply attend our leadership and management skills courses Manchester, Birmingham, Exeter, London, Newcastle and Glasgow.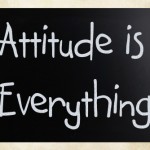 Indeed, it is crucial for an organisation to keep members consistently engaged in its business development efforts and continually committed to its established policies and practices. This is the exact reason why coaching skills are pertinent competencies which an organisation's pool of leaders should master. Unfortunately, despite the availability of a vast array of performance management practices and paradigms, many managers still lack the essential coaching skills that can turn challenged employees into excellent ones. This claim is supported by a particular study whose scope covers 13 countries and more than 200 organisations. Such disconnect between theory and practice calls for an effective coaching skills training.
Organisations vary in terms of what they perceive as practical coaching skills training. They even differ in terms of the level of their assigned value or merit to these offered courses. Nonetheless, it cannot be denied that all of them require coaching skills training if they are to enhance overall performance of their teams. In the end, it is an investment worth taking.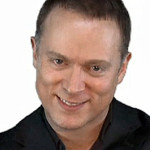 Nicholas C. Hill is Managing Director and Principal Trainer for The Hill Consultancy Ltd, London, specialising in UK-wide public training courses in leadership and management development. Become a highly productive manager and influential leader today. Claim £100 off the list price on any two-day course. Promotional code: PASSION0213. Visit the website or call now to find out more or request a FREE consultation. T: 020 7993 9955 W: www.nicholashill.com