ACHIEVING PEAK PERFORMANCE IN TIMES OF HIGH PRESSURE
ACHIEVING PEAK PERFORMANCE IN TIMES OF HIGH PRESSURE   
By NICHOLAS C. HILL(FIC FInstLM)   
Enabling employees' peak performance is every organisation's goal. After all, peak performers are the ones that allow organisations to exhaust opportunities, and they are the same professionals keeping businesses afloat during moments of crises.
However, there is one hurdle to achieving a uniform and collective high performance within a group—stress. With this in mind, employee empowerment—the kind that nurtures team members' professional mastery of their given roles and responsibilities—becomes highly critical.
Burnout is a known repercussion of stress and one of the reasons why leadership and management courses exist. It has several manifestations including depletion of energy, limited sense of achievement, feeling of isolation, and a lack of life fulfilment in general. These symptoms are to the detriment of employees' peak performance, which eventually hinders the accomplishment of organisational goals and objectives.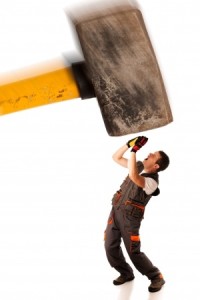 What is more alarming is today's business landscape. Unlike in the 1990s, it has become increasingly unstable and unpredictable. This current reality has amplified stress stimuli and augmented stress levels, thus requiring professionals to find novel means to maintain a sufficient amount of resilience and ideally thrive in high-pressure posts. In order to reach this level of resiliency toward stress, leaders and their teams need to engage in self-awareness and self-management development. Therefore, the honing of one's sense of accountability, cultivation of informed risk-taking behaviour, and reframing of unconstructive thought and behaviour patterns is of vital importance in this modern commercial world.
Many traditional stress management paradigms have assigned insubstantial merit to the severity of professionals' workplace stress, and this has only proven to intensify the potential for burnout through ineffectual stress management development.
Nowadays, more and more stress management models are recognising the value of nurturing employees' creativity and enthusiasm in relation to stress management. Professionals who are able to master this strategy, are the ones who eventually exemplify unwavering leadership skills. These three skills are what set them apart from their faltering counterparts:
1.    Self-awareness
Through focus and observation, peak performers can become adept at determining which of the current organisational systems or practices work, and which ones require fine-tuning.
2.    Self-renewal
In an ever-evolving organisational landscape, peak performers thrive through their incessant dedication to positive change within themselves and the organisation to which they belong.
3.    Self-management
Peak performers are in control of their career development and life path in general. With this sense of doggedness they are able to prevent themselves from succumbing to stress, and instead, wilfully use these stressors to further drive their commitment to excellence.
The key to the achievement of consistent peak performance can be summed up in a few familiar words: dedication, focus, and commitment. These are not highly specialised competencies. In fact, these qualities can be observed even in individuals without the most impressive ranks or badges to boast of. Nevertheless, what keeps peak performers a cut above the rest of their contemporaries and colleagues is their willingness to learn and to hone what they already possess. Furthermore, for those who suspect themselves not to have been gifted with the above mentioned peak performance tools and requirements, one thing to take comfort in is the fact that all these can be learned and adapted.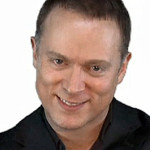 Nicholas C. Hill is Managing Director and Principal Trainer for The Hill Consultancy Ltd, London, specialising in UK-wide public training courses in leadership and management development. Become a highly productive manager and influential leader today. Claim £100 off the list price on any two-day course. Promotional code: PASSION0213. Visit the website or call now to find out more or request a FREE consultation. T: 020 7993 9955 W: www.nicholashill.com