THE 4 PILLARS OF NLP   
By NICHOLAS C. HILL(FIC FInstLM)   
Neuro-Linguistic Programming (NLP) is considered one of the most reliable and results-oriented development approaches available today.
It zeroes in on personal and professional enhancement. Using a wide array of practical tools and findings of modern psychology, since its introduction in the 1970s, NLP has been regarded as a breakthrough model in human development. It has made the giant transition, over these years, from strict therapeutic models to contextualised professional development processes. This is sustained through the use of critical concepts in personal development, such as emotional intelligence, multiple intelligence theory, empathy, compassion, communication, and active listening, to name a few.
Management courses that incorporate NLP tools can offer a life-altering experience, which ensures the relay of both knowledge and skills necessary for an individual to reach his or her fullest potential. These engaging and informative sessions can be geared towards the optimum development of all sorts of professionals including directors, executives, managers, sales people, administrators, technical and engineering personnel, customer care representatives, human resource personnel, counsellors, and trainers.
NLP business training participants are taught and trained in key components that directly affect one's career and life in general. Some of these training focal points can include the psychology of goal setting, coaching and mentoring, conflict and stress management, sales management, customer care, and leadership skills, among many others.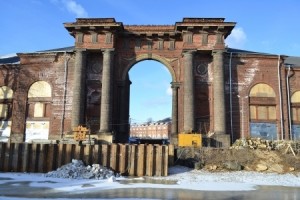 With its straightforward, but nonetheless expert operational principles, NLP business training seeks to allow its participants to realise that they are only using a fraction of their actual strengths, and that with the right knowledge and strategy, they could easily transcend the status quo and become their optimum versions. The NLP business training operational design is mapped out in four integral parts, known as the pillars of NLP:
1. Outcome
Defined as: well-formed language, and design-specificity is necessary for every goal, whether large or small, before any investment of resources.
 2. Action
Defined as: specific execution of a strategy that is perfectly aligned with the setting of any goal.
3. Sensory Acuity
Defined as: sensitivity, or acuity towards internal and external realities, which directly, or indirectly, affects the goal setting process.
4. Flexibility
Defined as: adaptability in relation to the adoption of new strategies and ideas about how the goal can be achieved.
Goals are what propel actions. Once there is a specific outcome in mind a person becomes more conscious in terms of doing what should be done. NLP business training works under this core belief. A sense of conscious purpose is essential and is achieved with the help of a number of flexible strategies.
NLP management training also helps participants to define concepts, which are, oftentimes, muddled or confused. Concepts like anchoring, calibration, rapport, and reframing are just some of the multitude of practical ideas, which one can encounter and master during these sessions.
In order to get the desired result, whether such objectives are of a personal nature or a career related one, it is never beneficial to remain static. NLP management training can instil a sense of flexibility in its participants. Flexibility is what permits a person to recognise that changes can still be achieved, albeit with a different strategy.
Now get your FREE subscription to SHARPEN, the Leadership Magazine for trailblazing leaders, managers and business owners.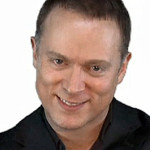 Nicholas C. Hill is Managing Director and Principal Trainer for The Hill Consultancy Ltd, London, specialising in UK-wide public training courses in leadership and management development. Become a highly productive manager and influential leader today. Claim £100 off the list price on any two-day course. Promotional code: PASSION0213. Visit the website or call now to find out more or request a FREE consultation. T: 020 7993 9955 W: www.nicholashill.com