10 TIPS TO HELP ENTREPRENEURS IMPLEMENT EFFECTIVELY
By WILLIAM BUIST, xTEN CLUB   
Ideas mean nothing unless they are made real. Entrepreneurial ideas get turned into products and services and are sold to customers to make a difference. Yet, entrepreneurs are often not implementers, nor project managers. They're often distracted by the next idea, the next development, and the new opportunity.
So here are 10 tips to implementing effectively as an entrepreneur:
Crystal clear clarity of where you're going.
Firstly, have really clear goals. If you can't tell everyone what you are doing, quickly and with passion, why would they care about it? Sure there's a lot of work to do and it will be hard, but if the picture you paint is of a future that makes the effort worthwhile then people will yearn for it and fight for it, with you.
Slow down to go faster.
When we work on implementation there is the work that directly creates our idea and makes it real, and then there is the planning and administrative work – making sure that we have the resources we need and that people are briefed at the right time – and so on. That indirect work is often referred to as an 'overhead'. Many entrepreneurs treat these overhead tasks as something to do as you go. However, if you do them early and you can think things through, you know how to react to change, and how to avoid it, and although you go slower at the beginning, you can go (much) faster for the rest of the implementation.
Set a realistic timescale.
Ideals are not implemented in an ideal world; it's changing all the time. You'll need some time to adapt and change on the journey. Work expands to fit the time available too, so be sensibly realistic, when you set the goal.If there are critical dates you need to hit, for example if you are supplying to a large event, then those should be clear at this point, right up front, so expectations are properly set.
Find the big chunks.
So now you have a goal that may even be two or three years into the future, it's big. Look at the work in big chunks, one quarter at a time. Identify what would have had to have been delivered three months before the end date, six months before the end date and so on.  By doing that, you will get a flavour for the big pieces of work, and your team can see what they'll be building. It all starts to get much more tangible.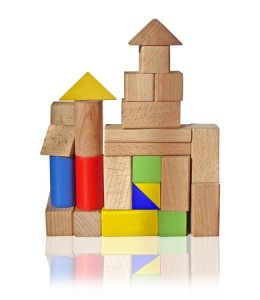 Identify the building blocks.
The process of looking at the big goals and creating quarterly goals can continue to monthly goals for the next two quarters and weekly goals for the first month or so.Here's the really important point: do not go further. Great teams rely on the ability of everyone to plan their own work within the frameworks of weekly or monthly goals. Use your past experience and choose the best route to achieve what needs to be done, as a team.
Identify "Now Win"s.
You started your planning with the end in mind and planned backwards. It's now useful to plan forward and look at what could be done this week, this month, this quarter (it is not generally a good idea to go farther than that). This can show you where there are opportunities to win now and get ahead of the game.  Throughout the implementation the world may conspire to trip you up, but with a few 'now wins' under your belt, you'll race ahead anyway.
Don't be a slave to the plan; the plan is your slave.
Project planning can become an overhead too far.  If you find you're spending time trying to make the plans work rather than working to deliver the plan you've probably gone too far.Take a step back, do some work on the project, deliver some elements of it and then look at where that takes you and how to plan further from there.  Project planning should be no more than a few minutes each week once the original plan is put in place (and doing that shouldn't take more than a day or so at worst).
Remember resources and materials.
In any project there will be times when you need specific materials or resources that are not in your control: e.g. printing or paper in a services business; plumbing or spares and bricks in a building business.  Those resources will not always materialise on your doorstep when you need them, so each week and month take a look ahead over the next two to three weeks, check what resources you're expecting to need and make sure that they're on track for delivery.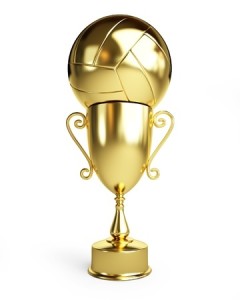 Reward success.
A project with incremental goals (weekly, monthly, quarterly) gives you the opportunity to recognise success much earlier in the project than when you simply have one big goal.It's important to recognise and reward those successes within the team; let them know that it's on track and that collectively you know everything is going well.  So take those opportunities, because by doing so you will make this and every implementation easier, this time and every time
Document along the way.
The entrepreneur's nightmare; not just having to do the detail of implementation but documenting it in detail too? Surely that's not really necessary?In reality every task in a project has probably been done before in a different context. The mistakes have been forgotten, and so will be easy to repeat, and the shortcuts forgotten too. This step is not for this time; it's for next time. You'll get quicker and can move on to the next idea ever faster.
Implementation is the work that brings your ideas to the world, and when it's done brilliantly it's because of attention to detail and great planning.  It builds on past experience and creates the foundations for future success too. Brilliant products, and remarkable companies, implement brilliantly.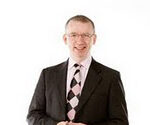 About the Author
William Buist is owner of Abelard Collaborative Consultancy, and founder of the exclusive xTEN Club – an annual programme of strategic activities for small, exclusive groups of business owners. xTEN helps accelerate growth, harness opportunity, build your business and develop ideas.William is also author of two books: 'At your fingertips' and 'The little book of mentoring'.