By LILLIE GARCIA-SANTOS
The quaint and quiet village of Cheam on the borders of London and Surrey is the perfect example of an escape from the city. Situated only a 45-minute train journey from the centre of town, it is a prime location for an aesthetically, historically and deliciously interesting day trip.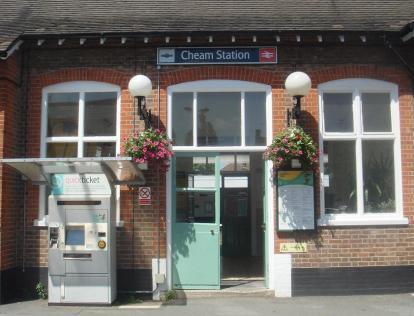 Having had the pleasure of living here for all my nineteen years, I know it like the back of my hand but after my recent transformation to veganism, I had to re-evaluate the possibilities of my little village home.
To begin a day trip to Cheam you'll arrive at the Cheam train station – which is helpfully for those traveling from Central London, still within the boundaries of London fare zones meaning you can use your Oyster card. The station is still full of its old 1840's charm with only two platforms and original architecture, while continuing to offer regular services deeper into Surrey and into London.
The Village of Cheam also boasts the beautiful Nonsuch Park, named after the palace built there by Henry the 8th. The palace was designed by the King to be bigger, better, grander and more beautiful than any palace he had ever seen, 'Non such a palace has ever existed…' hence the name.

There is a small museum, dedicated to the now fallen palace, which can be found in the manor house within the park. While walking through the park it is possible to see ruins of where the palace once stood. Also in the manor house there is a small, pretty café where it is possible to swap milk for a soya alternative, the first discovery on my vegan tour of Cheam.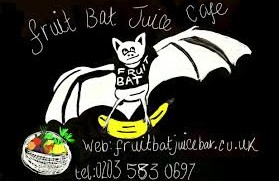 If coffee isn't your thing, as it is not to my taste either, Cheam is the proud destination of the family run juice and smoothie bar; Fruit Bat Juice Café. This is the perfect destination for a little veggie or vegan snack after a walk around the park. It offers a menu of over 50 smoothies, blendies and juices as well as gluten free and vegan cakes and other yummy goodies. The knowledge and experience of the friendly and helpful staff helps you to choose exactly the drink you desire after an afternoon stroll, with a little snack to keep you going until dinner.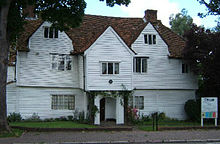 Only a few seconds walk to the left of the smoothie bar is the next destination on this tour. Cheam Village values and preserves its Tudor heritage and links with Henry 8th, and White Hall is a perfect example of this. Its old and rickety appearance is beautiful and charming, much like the whole of Cheam, and the history it holds is fascinating. While not only offering an abundance of history in this one building the 'Friends of White Hall also offer a heritage walks through Cheam with a guided tour to help you really experience and understand the true beginnings of Cheam. You'll witness just how lucky we are that so much history remains on our streets.
This little village, as well as its historical beauty, also offers a number of places to refuel. Pizza Express is a popular choice, thanks to its window seat views of Nonsuch Park and a number of vegan choices from cheese-less and meatless pizzas to salads and pastas.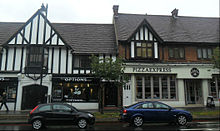 Another delicious option is that of family run business 'The Star' Indian restaurant which is situated towards the train station end of Cheam High Street. It offers a huge number of vegetarian options on the menu and thanks to the helpful staff a large number of these dishes can be prepared entirely vegan – you just need to ask.
One of my personal favourites is the beautiful Thai restaurant in the heart of the Tudor High Street: 'The Regional Thai'. This is another family owned business where the staff are great at helping customers choose a vegan meal. As a number of traditional Thai dishes are made using fish sauce, staff may advise that without this addition the meal will differ in taste. This helpful advice, rather than limiting the choices, instead it increases understanding of taste and cooking. The experience of this restaurant is unforgettable and a prime example of the wonderful vegan food available in the Village.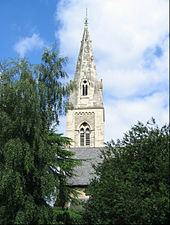 Trains run into central London until midnight from Cheam station, making an extended dinner possible or late drinks in any of the number of pubs and bars.
However with so much to offer and three or four bed and breakfasts available in the area surrounding Cheam Village, an overnight stay is certainly an option.
The beauty and history of Cheam is engaging and with plenty of places to enjoy vegan food – it's the perfect meat-free day trip.
About the Author:
Lillie Garcia-Santos is a second year student from London studying English Literature at The University of Sussex. With a passion for animals, health and the environment, Lillie is a newly converted vegan and loves it. In her future Lillie hopes to become a travel journalist and hopes one day to live in a totally eco-friendly house in London.