SUSTAINABLE TOURISM IN AUSTRIA
SUSTAINABLE TOURISM IN AUSTRIA          
There is more to Austria's 'green-ness' than flower-filled mountain meadows and lush Alpine valleys in which cows graze contentedly. Austria is, in fact, a world leader in sustainability, a concept which has been embraced for decades, way ahead of its time.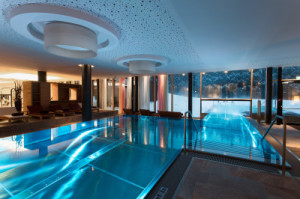 Austrians have been recycling for years. Hotels and restaurants serve locally-produced organic milk, cheese, meat, herbs, honey and fruit without a second thought. Austrians themselves embrace healthy, pursuits with the smallest of environmental impact, mindful of the need to protect their own beautiful countryside. People are attuned to the seasons; this is a destination where the dishes you will try still relate to the traditional farming calendar, and 'food miles' are negligible.
On a larger scale, some 70 % of Austria's power comes from alternative energy,
60 % of all waste is recycled and 30 % of the land area is protected – way ahead of many other European nations.
Sustainable tourism
Now that eco-tourism has become the buzzword for travellers with a conscience, Austria is making it even easier for visitors to holiday without costing the earth, with helpful labels to direct visitors to the greenest possible travel experience.
Sustainability is at work even in the most inaccessible of locations in Austria. In the high Alps, hikers will see that even the mountain huts are working to protect the planet; in many, you'll find solar panels for heating, low-energy light bulbs, wood-burning stoves using sustainably sourced logs and composting toilets.
Austrians are experimenting with long-term projects, too. In Vorarlberg, builders are pioneering the construction of 'passive houses', a concept which will spread to holiday accommodation. These houses use only a fraction of the power of normal houses. They are built from local, sustainably managed wood, which itself is a natural store of carbon and a weapon in the battle against climate change. Clever insulation, efficient heat and ventilation systems and even ideas as simple as putting more windows on the warmer, south-facing side of the house than the colder, north-facing side, add up to make a home for the future.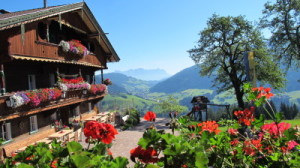 Holidays on a farm
An ideal way to get in touch with nature is to stay on a working farm. There are almost 900 organic farms to choose between in Austria, including 77 'health and wellness' farms. A spell on any of these is a chance to reassess your priorities.
Visitors can try some of the traditional methods for themselves at a fascinating project in the Hohe Tauern National Park. Die Schule am Berg (The School on the Mountain) on the Kauchkendlalm in the lush Rauris valley is a fascinating day out in which visitors learn, hands-on, about the origins of their food. There's also a lesson in milking a cow and churning butter, the highlight of the day being a chance to sample the home-made produce.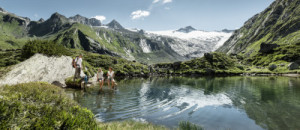 Transport & Tourism
Transport is a key component of a sustainable tourism product and despite the challenges presented by a mainly mountainous landscape, Austria provides a shining example of a green infrastructure.
Several of the larger resort towns and villages are promoting the concept of car-free holidays and low-traffic or vehicle-free zones, while cities such as Graz and Salzburg are converting their public transport to bio-fuels. But many of the initiatives are on a local scale. In the Alpine villages of Werfenweng, Neukirchen am Grossvenediger and Hinterstoder, subsidised shuttle buses take visitors to and from the train station and hiking and cycling trails. Solar powered cars and electric bicycles can be hired at minimal cost.
One of the best ways to explore Austria, however, is by renting a bicycle, whether it's to pedal along the shores of a tranquil lake, explore the architecture of Vienna or tackle a tough, Alpine trail (www.radfahren.at). The whole country is criss-crossed with safe, clearly marked cycle paths, some of which make wholesome, fun day trips and others of which take several days, stopping at small guesthouses along the way.
Admiring the forests and mountains, breathing the fresh air and feasting on wholesome local produce at the end of a satisfying day's exercise is difficult to beat – and all the better in the knowledge that cost to the very environment that provides such pleasure is minimal.
FACT BOX:
For more information see: www.austria.info