SUPPORT SOUGHT FOR SHOES THAT LEAVE NO FOOTPRINT
SUPPORT SOUGHT FOR SHOES THAT LEAVE NO FOOTPRINT
Footwear specialist SOLE has joined forces with recycled cork producer ReCORK to launch a crowd funding Kickstarter campaign to fund the world's first carbon-negative footwear.
The 30-day campaign started on October 29, 2013 and aims to raise $150,000 through pledges to fund the moulds and first production run of these carbon-negative shoes.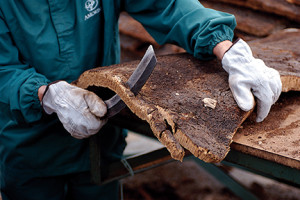 Carbon-negative processes go one step further than 'carbon neutral' activities.  Rather than simply offsetting the carbon footprint, carbon-negative projects take more carbon out of the atmosphere then they generate thus give back to the environment.
SOLE  – a Canadian manufacturer of Custom Footbeds (orthopaedic insoles) and footwear – is partnering with ReCORK –  North America's largest natural cork recycling programme – to deliver this ambitious idea.   They have worked closely together for four years during which time SOLE has used recycled cork in its products.  Now they are taking the ultimate step together to create carbon-negative shoes.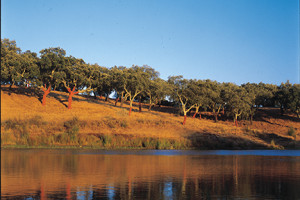 To become carbon negative, an individual or organization needs to assess the total carbon emissions created by their operations and existence. Once their carbon emissions have been quantified – that number represents their carbon footprint.  Then carbon offsets can be made or purchased until the carbon footprint is reduced to zero, this is known as being carbon neutral.
SOLE realized it could reduce its footprint all the way down to zero, and then chose to push past that, so their footprint will become carbon negative. When you are Carbon Negative, you benefit the planet just by existing!
Recycling is not a new concept, but repurposing recycled wine corks into footwear that is made with no carbon footprint is completely new.
SOLE has the product prototypes, the factory, and over 45 million corks ready to go. Now they simply need the support to create the tools and dies for the first production run of carbon negative footwear.
They claim to be the first company in the world to make a collection of footwear that is carbon negative.  At this point in time, carbon offsetting is largely voluntary, especially in the footwear industry.
ReCORK has collected over 45,000,000 natural cork wine closures as of August 2013.
They have planted over 8000 trees as of August 2013.
They have 1800 collection partners as of August 2013.
Cork is a good material for footwear because it is a renewable resource that is resilient, lightweight, mouldable, cushioning and beautiful, making it an ideal material for footwear.
Approximately twenty-five corks are used in one pair of footwear.
Because this line is made with so much cork, the carbon footprint of each pair of shoes is already much lower than a similar shoe made with petroleum products.
Also consider that a cork oak can live for up to 300 years, drawing carbon dioxide out of the atmosphere and sealing it away that entire time. It's difficult to give an exact number but it is easily tens of thousands of pairs of shoes per tree.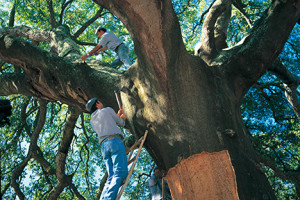 "Making carbon negative footwear will be no small feat but we're ready to share our idea and prove its worth," says Mike Baker, Founder and CEO of SOLE.   "We have completed an environmental assessment of our operational CO2 footprint from the initial cork collection to the production of the footwear.  Added to the CO2 sink associated with our cork tree planting efforts, we have determined we are actually carbon-negative," says Baker.
The joint SOLE/ReCORK project has significant scale and vision but for it to become a reality, they need the help of the community.  "We are a relatively small, young business that needs help from like-minded individuals and investors to get this project off the ground," continues Baker.  "I'm a great believer in Kickstarter crowd funding and really hope we can raise the capital we need to get our plans underway."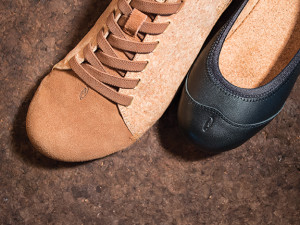 The Kickstarter campaign will fund two pieces of footwear.  The Grace is a pretty and functional ballet flat for women and the Tour is a fashionable, casual everyday shoe for men.   Each design includes a 100% recycled cork footbed that contours to the unique shape of each person's foot, and a 100% recycled cork midsole. Neither contains any direct petroleum-based material inputs.
For more info about the Kickstarter campaign see: http://kck.st/19OB6bd.