Q&A: EDWARD BULMER NATURAL PAINT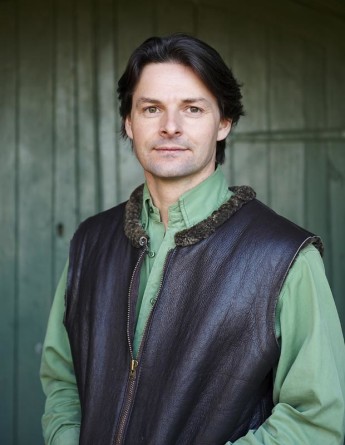 We chat to interior designer Edward Bulmer of Edward Bulmer Natural Paint, and find out what inspired him to create a range of natural, environmentally friendly paints for the home.
What inspired you to create your range of natural, non-toxic paints? 
Ten years ago a client who was very concerned about their children's health asked me to use non petro-chemical paints. This lead me to research the area and I found that the World Health Organisation had advised that painters were 40% more likely to get lung cancer. We sourced natural paints for the job and not only were they healthier but they had a beautiful vibrant finish.
What are the issues that your range is helping to address?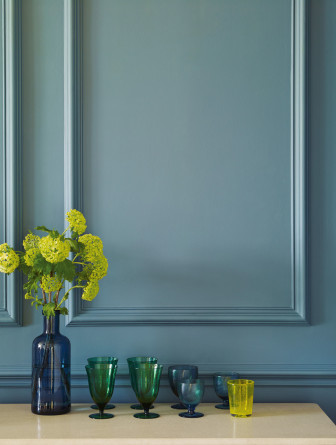 Mainstream paints are responsible for pollution. The problem with using petro-chemicals derived from crude oil is that it involves a great deal of energy and creates a large amount of waste as well as a product that breaks down into pollutants. Natural paints get round this by using plant ingredients that are carbon neutral and bio-degradable. Natural paint manufacturers source ethically choosing renewable energy users where possible.
What are the ingredients and where do you source them from?
Paint requires pigment, binder and solvent.
Our powdered pigments are from earth or mineral sources and are the same used by centuries of artists.
Binders we use range from plant oils like linseed or safflower and tree resins like pine or dammar. We use casein in our oil-bound distemper.
The principle solvent is water but oil paints require spirit oils like citrus peel and turpentine.
We give a full list of our ingredients on our website – no other company does this!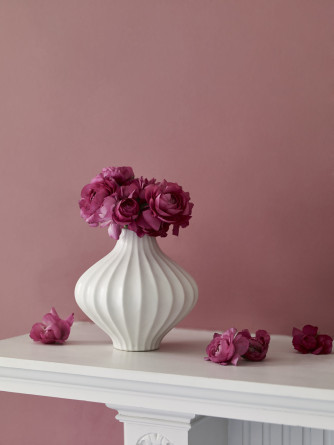 Paints need to be hard wearing, available in a range of colours, easy to apply and, eventually, easy to paint over – how do your natural paints stack up against the current crop of chemical based paints?
We think paints have to work. That means they should give you a beautiful colour, a lovely finish and good coverage. They should not off-gas chemicals, as this affects the occupants of the building, their manufacture should not be ecologically destructive and they should allow your walls to breathe (for their health). To us that makes natural ingredients the only choice. However, the colours we mix are also proven to work. We have used them in 25 years of interior design and have worked out the best tonalities to provide a fabulous backdrop to furnishings and fabrics.
What next for you/your range?
We don't stand still. We have just launched a hard-wearing emulsion and water-based eggshell. In 2016 we will expand our range of colours from 72 to 100.
Where can we buy/find out more in UK?
www.edwardbulmerpaint.co.uk or call 01544 388 535