PHOTOGRAPHING BOSHAM HARBOUR – WHAT'S YOUR STYLE?
Take only photographs, leave only footprints – the maxim of responsible travellers the world over. But taking digital pictures is not only environmentally sensitive it is also a wonderful way to capture, for posterity, the essence of a trip.  Years later an image can bring back memories of a holiday that has been forgotten by the passage of time.
So it's worth putting a little effort into the images you capture. That doesn't mean becoming the next Mario Testino or Ansel Adams or even lugging bags of expensive gear with you. Rather it's about having a bit of an understanding of the basics and how your camera works.
And a great way to do this is to join a photography workshop.
I decided a day at Bosham Harbour with Light and Land Photography would be good start – after all many holidays involve water; whether it's sunbathing on a beach by the sea, hiking along the edge of a lake or following the course of a river, or even lounging by the swimming pool.
As I arrived, camera bag slung across one shoulder, I was a little concerned that my complete beginner status and 10year old, rather basic Canon SLR would single me out as 'not quite up to scratch'. But I needn't have worried. Despite the expensive kit, long lenses, and fancy filters there was no sense of one-upmanship among the group. Everyone was here to learn – and enjoy a day appreciating one of England's prettiest harbours.
The workshop started with a talk from Luke Whitaker owner of the Bosham Gallery. Although I'm a long way from ever exhibiting or selling my images commercially, it was fascinating to hear what gallery owners and consumers look for when buying a photograph; local views are definitely in, anything that looks 'photoshopped' is definitely out.
From the gallery we strolled down to the water's edge and our course leader, Charlie Waite, owner of Light and Land talked about what to look for, how (and why) we may want to use a filter, and encouraged us to think about our own style.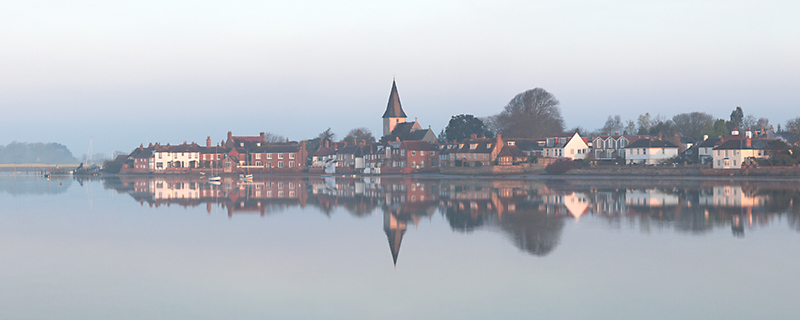 Then it was time to get clicking. As I struggled to capture some seaweed caught on the railings and being blown by the wind like the ragged curtains hiding the entrance to a magical cave, fellow photographers offered tips and advice. Seeing that I needed some help Charlie spent time ensuring I understood my camera, its different settings, and how to capture the movement of the weed by using a neutral density filter (which reduces the amount of light coming into the camera and therefore allows you to have a slower shutter speed without over exposing the image).
By lunchtime I had learnt loads, and had filled up my camera's SD card with pictures of ethereal seaweed, angular groins, tiny pink crabs and fluffy foam gathered on the sand.
After lunch in the local café, a quick pause to watch a lady rescue her car from the rising tide (despite numerous signs almost every day someone parks their car on the tidal beach only to come back a few hours later to find it door-rim-deep in sea water) it was time to take a walk along the coast to look at the harbour from a different angle.
Charlie offered advice on composition; finding an angle that lined up the boats in the foreground and positioned the church spire to give the image balance.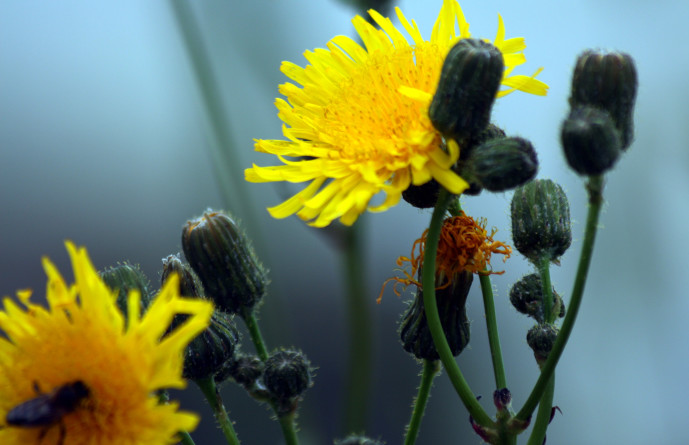 But it's not all about getting that 'classic' shot – it's also about finding your own style. What sort of photographs do you like to take? One lady created beautiful, mystical images by deliberately moving her camera as she took the picture, another used multiple exposures to create an abstract image of the groins disappearing under the incoming tide.
Photography used to be about producing a faithful visual recording of a scene, event or person – but today it can also be about creating art, capturing the essence of a moment, and finding a style that is unique to you. And every one of those images, over the years to come, will help you relive the moment you took it and enjoy it again and again.
FACT BOX
Light and Land – http://www.lightandland.co.uk/photography-workshops/
ABOUT THE AUTHOR
Chantal Cooke is an award winning journalist and travel writer, and co-founder of PASSION for the PLANET radio, and Panpathic Communications. Follow her on Twitter @ChantalCooke