A GENUINELY HIGH TEA – IN PORTSMOUTH
This tea really is high in name and high in nature… 110m high to be precise.
High Tea at the Emirates Spinnaker Tower in Portsmouth is aptly named. As you sip your brew and enjoy the sandwiches and cakes you are sitting over 100m above the harbour, looking out across the Solent.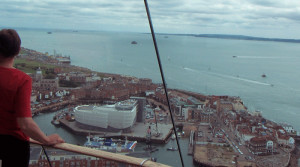 I've brought my mother here for an afternoon out – we both love high tea/afternoon tea/cream tea – basically anything involving tea and cake. But we've never had our tea and cake with such a great view. Our table is right by the huge floor to ceiling windows.  I can see the yachts catching the wind to east, and the ferry just below me heading south to the Isle of Wight. The City of Portsmouth wraps around the tower and we watch the shoppers milling about like tiny dolls.
The tower's design represents sails billowing in the wind – hence the name Spinnaker. At the top is a triple observation deck, providing a 360° view. As it's open to the elements you get a real sense of being very high up. On Deck 2 (one deck below) is Café in the Clouds – this is an enclosed area, with most of the walls made of glass so you can see almost all the way around the tower. Although you can enjoy a tea/coffee and cakes without booking, if you want the full High Tea experience, then you need to book in advance. The High Tea package includes your entry ticket to the tower and guarantees you a reserved table and spectacular views.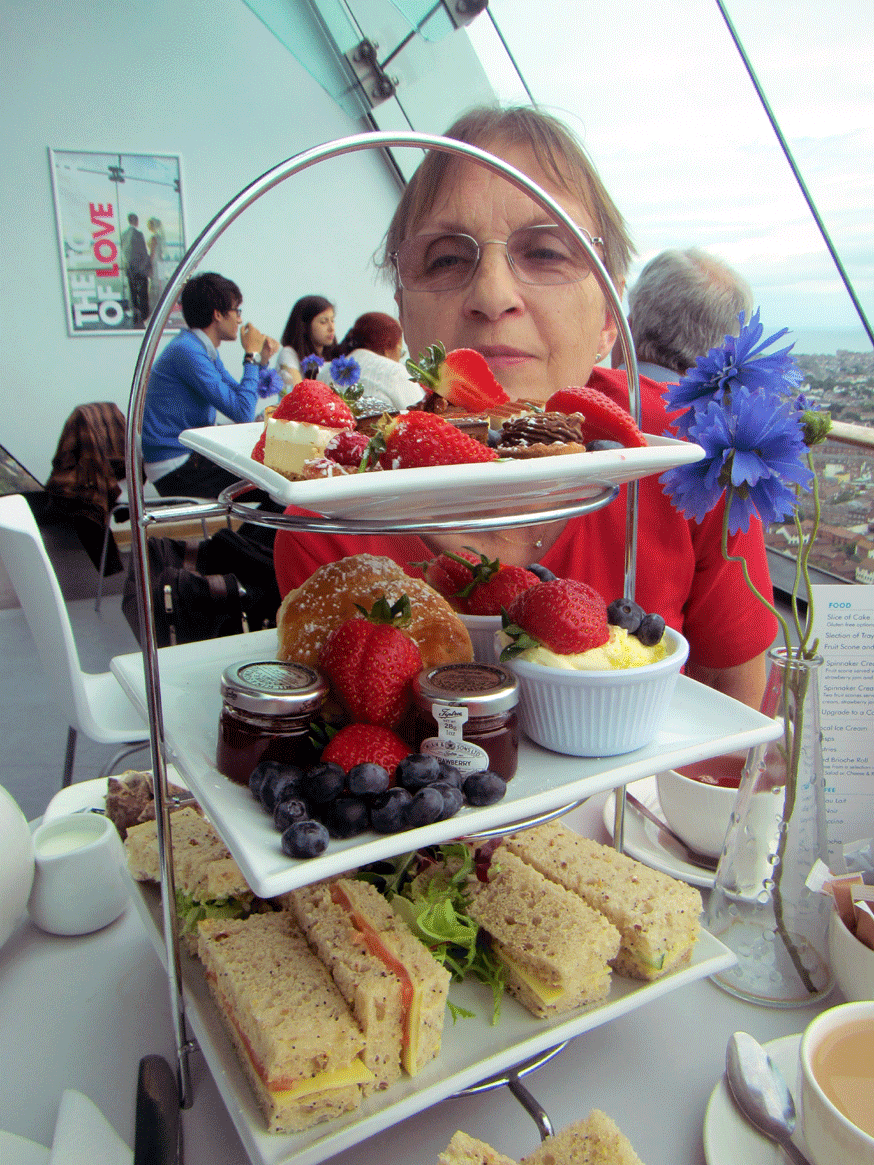 Our High Tea arrived beautifully presented on a tiered stand – in fact it looked so spectacular that another couple came over and asked if they could photograph it!
On the lower tier there were enough sandwiches to feed four! When I'd booked I had stipulated some dietary requirements and these were perfectly adhered to – so we had exactly the sort of sandwiches we liked.
Above the sandwiches were scones, fresh strawberries, clotted cream and jam – and the cream helping was decadently generous.
And on the very top – lots of tiny cakes. The perfect way to finish off. We were both already very full by the time we moved to the top tier – so bite-sized treats were just what we needed!
The Café in the Clouds isn't the plushest place I've had tea, but that's not why you go there – choose it if you want something a bit different, something with a view you won't get anywhere else. And an experience that is more than just a delicious treat.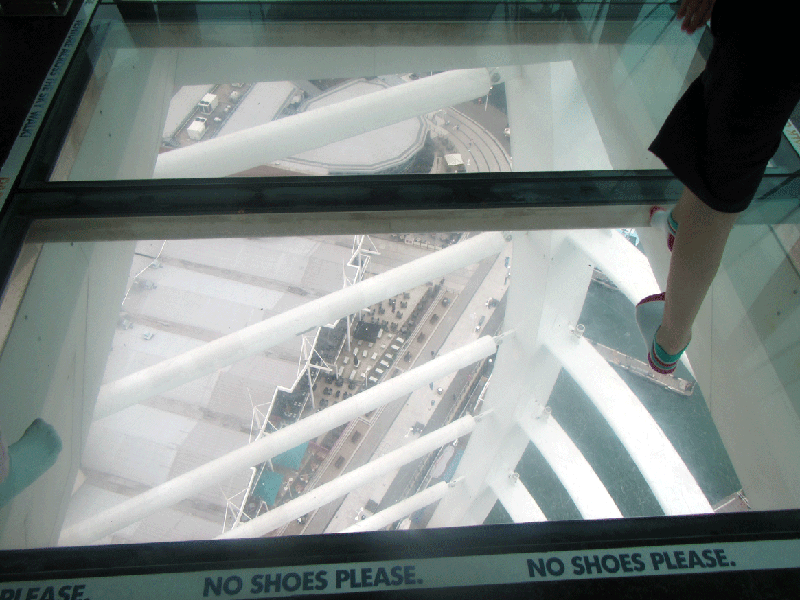 And as you head back down to the ground, go via the infamous glass floor viewing area. You need nerves of steel to walk across this – although the glass is strong and solid, it feels as though you are stepping out into nothing. Definitely not for the faint-hearted.
High Tea at the Emirates Spinnaker Tower is a fun way to spend an afternoon and was definitely a hit with my mother. But if heights aren't your thing, then choose their Waterfront Café instead – for a more down to earth view of Portsmouth Harbour.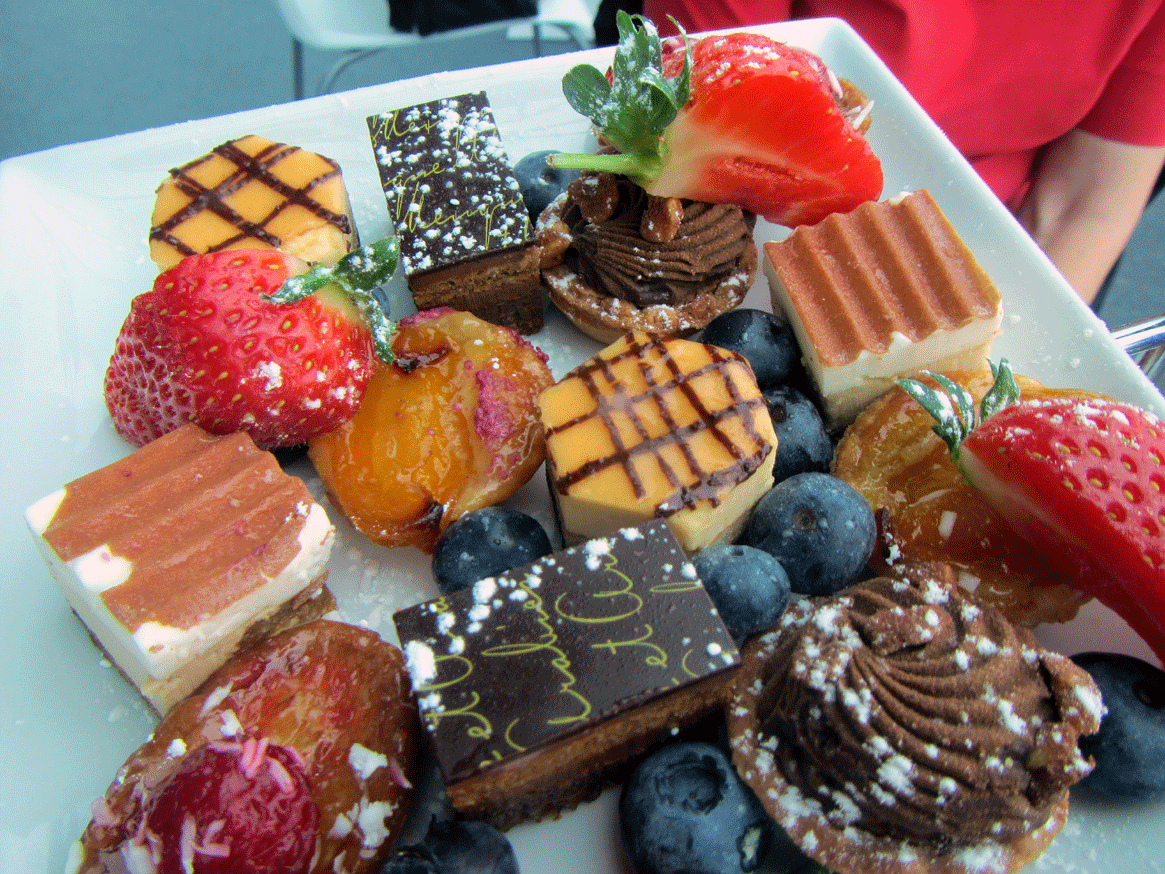 FACT BOX:
Emirates Spinnaker Tower – https://www.spinnakertower.co.uk/
High Tea at the Emirates Spinnaker Tower: https://www.spinnakertower.co.uk/plan-your-visit/high-tea-packages/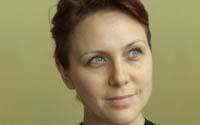 ABOUT THE AUTHOR
Chantal Cooke is an award winning journalist, broadcaster and travel writer, and co-founder of PASSION for the PLANET radio, and Panpathic Communications. Follow her on Twitter @ChantalCooke