SIX OF THE BEST: FOOD TOURS IN NEW ENGLAND
SIX OF THE BEST: FOOD TOURS IN NEW ENGLAND   
With its rich history and diverse cultural influences it's no surprise that New England has long been among America's top regions for foodies  –  and today there are more ways than ever before for visitors to explore the culinary charms of the six states.
Throughout the region a wide range of food tours are now available, some focusing on specific types of produce, others on the ethnic traditions behind local culinary hotspots.  Here are six of the best ways to get a taste of New England…
MASSACHUSETTS  –  DISCOVER BOSTON'S 'LITTLE ITALY'
Michele Topor was one of America's first foodie guides.  Resident in Boston's North End for more than 40 years and designed her 'North End Market Tour' to help visitors appreciate the traditions of the city's de facto Little Italy district.  On the tour visitors learn more about America's oldest Italian community and how its classic dishes have been adapted to a new country, visit an authentic salumeria in search of the best olive oils, balsamic vinegars and fresh cheeses, and discover the pasticcerias offering the best biscotti, amaretti, cannoli and other specialities.  Tours are priced at $54 plus tax.
www.bostonfoodtours.com/north-end/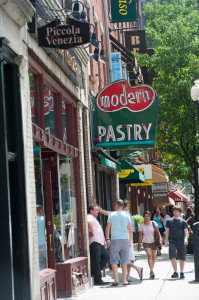 CONNECTICUT –  A NEW HAVEN FOR FOODIES
The state of Connecticut has a burgeoning food scene and nowhere illustrates this better than New Haven.  New England's sixth-largest city is located on the shore of Long Island Sound and has become a gourmet getaway for many New Yorkers.  Here, historian Colin M. Caplan leads a range of culinary walking tours such as the 'On 9' Tour.  Based around the city's Ninth Square, participants get an introduction to local produce at the co-operative Elm City Market before  some heading to a number of different local eateries to experience amazing Italian, Indian and Malaysia food tastings paired with wine, beer and cocktails.  The 'On 9' tour is priced at $55 plus tax.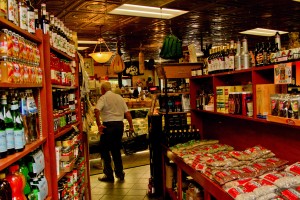 MAINE  –  MORE THAN JUST LOBSTER
The town of Bar Harbor is perhaps best known as the gateway to beautiful Acadia National Park, but it's also among Maine's top foodie hotspots.  On a 'Savor Bar Harbor' walking tour participants visit seven different local establishments renowned for their unique offerings.  Yes, there are lobsters, but how about trying instead artisan cheeses, home-made blueberry muffins, farm ice cream and much more!  'Savor Bar Harbor' (priced at $46) is operated by Maine Foodie Tours, who also run dedicated food tours in Kennebunkport and Portland.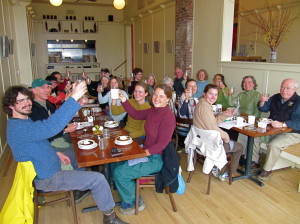 NEW HAMPSHIRE  –  RESTAURANT HEAVEN IN A HISTORIC SEAPORT
The historic seaport of Portsmouth, New Hampshire, has one of the highest concentrations of restaurants per capita in the whole of the US  –  so where better to enjoy some of New England's favourite foods? Portsmouth Eats offers a 'Best of Portsmouth' walking and tasting tour that visits five top local establishments, where participants meet with the owner or chef to learn more about the history and inspiration behind their success.  And of course, they get to sample dishes including award-winning pizza and chowder voted the best in New England.  'Best of Portsmouth' is priced at $40.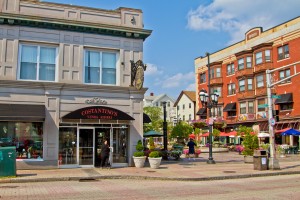 RHODE ISLAND  –  AN IMMIGRANT EXPERIENCE
The biggest city in America's smallest state, Providence boasts a number of top culinary schools and long-established Italian foodie influences.  But that's not the whole picture. Rhody Food Tours' new 'Immigrant Cuisines of Providence' tour takes visitors to four immigrant-owned restaurants, where they will meet the owners and learn more about the ingredients and cooking methods unique to each culinary tradition  –  eating authentic Japanese, Bolivian, Mexican and Indian dishes as they go.  A fifth stop at award-winning CAV restaurant includes the chance to meet some of the USA's finest young culinary talent. 'Immigrant Cuisines of Providence' is priced at $50.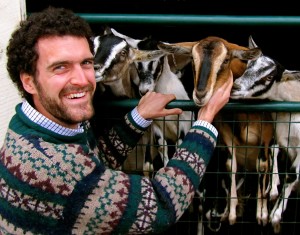 VERMONT  –  EXPLORE THE CONNECTION BETWEEN TASTE AND PLACE
In Vermont, where a thriving field-to-fork ethos exists, cuisine is all about the farm. In Burlington, local food and wine expert Chris Howell hosts a range of driving tours including a 'Vermont Farm Tour' which explores the connection between taste and place. Over the course of a day participants visit three different farms, enjoying tastings of local bread, cheese, vegetables and wine; also included is a cheese-making lesson and a three-course picnic lunch with yet more local delicacies to be sampled.  The full day tour is priced from $125.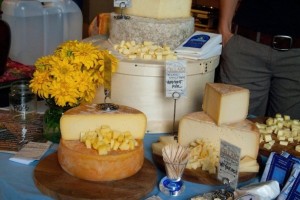 For more information on New England, visit www.discovernewengland.co.uk.