48 HOURS IN VENTURA: DAY ONE
48 HOURS IN VENTURA: DAY ONE   
By CHANTAL COOKE   
Avocados in the UK are often expensive, under ripe, hard and lacking in flavour.
Avocados in California however are large, ripe, slightly soft, full of flavour, and so cheap!
In fact it seems there are so many of them that people leave them by their front door with an honesty box; select a few avocados, put a dollar in the pot.  And they are delicious.
But I didn't come to Ventura for the avocadoes – I came for the sea, the sand, the wildlife and the culture. It's a town that has it all – and yet it's not crammed with tourists. Which, of course, makes it even more attractive.
Ideally you need a few days here, but if all you have is 48 hours then this is what I'd recommend: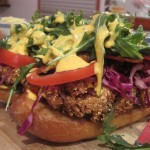 Take a morning stroll along the beach before it gets too hot, and stop off for a picnic lunch at the Jolly Oyster   . This is a fancy van, just off the beach, with picnic tables, chairs and BBQs – bring some of your own food and buy a plate of fresh oysters (all farmed with sustainability in mind) or tuck into their crunchy salads, burgers and wraps. All freshly prepared and zinging with flavour.
If you can drag yourself away (it's such a lovely setting) then head for the main street through Ventura.
You won't find many chain stores; instead there are lots of smaller funky shops bursting with personality. Whether it's art, antiques, artisan foods, clothes or crafts – it's all there. The famous Patagonia brand of outdoor clothes was started in Ventura and you can still visit their large store on the outskirts of town.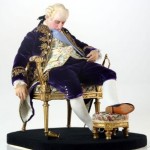 Make a point of popping into the Museum of Ventura County.  This is a lovely museum with a range of quirky and interesting displays that are updated regularly. Do not miss the George Stuart Historical Figures collection. At first I was a little bemused by this. It's a collection of costumed dolls, accurately representing their, much larger, human counterpart. But very soon you're captivated by the costumes, the history and the inspiration of a man who dedicated his life to this collection.
There are film clips to watch (Ventura has a long association with the Hollywood movie industry), tactile displays to play with, old photographs and historical artefacts. You'll need around an hour to see it all.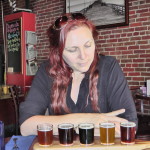 By early evening you're bound to be ready for some supper – and an ice cold beer. So it's time to head for The Anacapa Brewing Company . Ask for one of their tasting trays of beer – a colourful line up of tiny beer glasses allowing you to try their range of beers, all brewed on the premises.
And talking of avocados their Bueneventura Rolls are delicious; stuffed with avocado, sundried tomato and red onion, and then fried crispy.
They are served with a tangy cilantro-tamarind cashew dipping sauce. Mmmm. Mouthwatering.
If you're still full of energy then there is no shortage of live music in the bars along Main Street – just follow your ears!

Then it's overnight at the Crowne Plaza Ventura Beach Hotel, which was used for the final scenes of the movie 'Little Miss Sunshine'.
Read 48 Hours in Ventura: Day Two 
FACT BOX
The Jolly Oyster –  http://www.thejollyoyster.com
 The Museum of Ventura County –  http://venturamuseum.org/
 Crowne Plaza Ventura Beach http://www.cpventura.com
The Anacapa Brewing Company http://anacapabrewing.com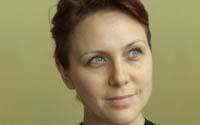 About the Author:
Chantal Cooke is an award winning journalist and broadcaster with a passion for the planet. In 2002 she co-founded the award winning radio station PASSION for the PLANET and in 2009 Chantal was awarded London Leader in Sustainability status. Chantal also runs a successful communications agency – Panpathic Communications.