VEGAN IN VENTURA   
By CHANTAL COOKE   
Fried eggs and hash browns – that's pretty much what I've had to live on when travelling in the US. But Ventura, on the Californian coast, was a welcome exception!
Whether you're vegetarian or vegan – you won't be disappointed with the food on offer.
Mary's Secret Garden  is a little pricey, but the food is superb. And everything on the menu is vegan and/or raw. The service was friendly and the food tasty. The decor is quaint and has a homespun feel to it, but the ambience has a touch of class.  Treat yourself to an organic smoothie, Thai Yellow Curry and a raw chocolate brownie for dessert.  Mmm; delicious and filling.
For something a little cheaper, and at the informal end of the scale, pop into Nature's Grill. They have a wide range of vegan dishes and fresh juices. In an unusual twist, rather than being a meat restaurant with vegan options, they are a vegan restaurant with a few meat options!  You order at the counter and then grab a seat and your food is brought to you. A very relaxed atmosphere and ideal for brunch or a supper before an evening out.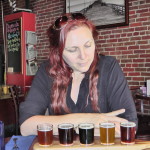 If you like beer then the Anacapa Brewing Co. is the place to go. You can try their beer taster menu, alongside their Grilled Veggie Pizza and delicious Buenaventura Rolls with avocado.  But if they don't grab your tastebuds then there are plenty of other vegetarian delights on the menu. Don't worry, you won't be palmed off with unimaginative pasta or risotto! And if you prefer to wash it down with a non-alcoholic option – try their homemade Root beer.
There's plenty to do in Ventura – and most importantly, plenty to keep the vegan and vegetarian happy when it comes to eating out.
Fact Box: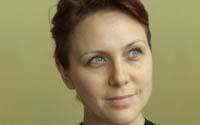 About the Author:
Chantal Cooke is an award winning journalist and broadcaster with a passion for the planet. In 2002 she co-founded the award winning radio station PASSION for the PLANET and in 2009 Chantal was awarded London Leader in Sustainability status. Chantal also runs a successful communications agency – Panpathic Communications.