Q&A: IN THE NOOD – ROLL YOUR OWN ENERGY BALLS
Raw food energy balls are a delicious, healthy snack – personally I love ones with raw cacao and coconut, but they are a bit of a faff to make. Which is why In The Nood caught my eye. In The Nood does the hard work of combing, grinding and blending the base ingredients of seeds/nuts, dates etc., and then you simply pull of a chunk and roll it into a snack. If you're feeling adventurous or you have a recipe that you simply love – then add your own ingredients to create a customised raw, vegan, paleo, gluten-free, no processed sugar snack.
Here we chat to In The Nood founders Sam & Alex Lai about their roll your own energy balls.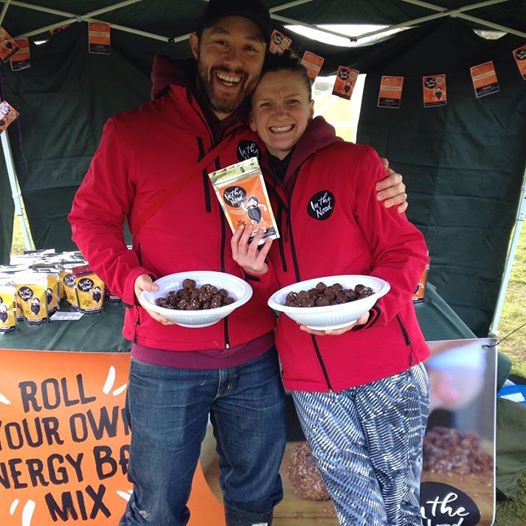 What inspired you to create In the Nood?
We were in full on corporate jobs in Sydney Australia where our roles either demanded long hours or lots of travel. This was manageable until out first baby arrived when we realised that it was not sustainable to do everything at that level and share more time together as a family. How do you expect to get a tan at the beach with all these responsibilities? J
We were always trying to focus more on good health and nutrition as we enjoyed active lifestyles but soon we realised that we needed more energy to get us through those sleepless nights! It's often when you're at your most tired that good nutrition and exercise go out of the window as you reach for fast solutions to fill you up!
We found that to have something in the cupboard that was easy and healthy outside of the usual fruit options was challenging.
We were fortunate that we lived in a part of Sydney that was a renowned foodie hub so we had a lot of choice but often the healthy prepackaged bars or ready to eat snacks did not inspire us to go back for more.
We found that we could make great treats and snacks for ourselves with raw ingredients to suit our tastes but it took time – especially as our little baby insisted on screaming every time the blender went on! Actually, come to think of it I reckon he broke our two blenders and not the dates we were trying to use!
Whilst creating some homemade energy balls one day and bemoaning another love/hate interaction with the blender and the dates, Alex suggested how easy it would be to have a premix paste where the hard work is done for you and all you have to do is roll and go. The more we thought about it the more we loved it! Mainly because it tackled the issue that everyone's tastes are different so you could customise it, but also that it was a store cupboard ingredient that you could have on hand to pull out whenever you needed it without having to add anything else!
We talked and researched our local health stores, supermarkets and online websites and decided that there was nothing out there that delivered this in the market. So, we spent time in the kitchen developing a recipe, made some trial packs up and conducted a Survey Monkey questionnaire with our friends under the strict direction that, as it was anonymous, complete honesty had to be given for us to take the results seriously. Even if they were damning!
Fortunately they loved it so we took the plunge! Packed in our jobs, sold our house and moved back to the UK to launch In The Nood. We knew if we didn't do this now that we'd never do it and we didn't want to reflect upon lost opportunity to do something together for us as a family.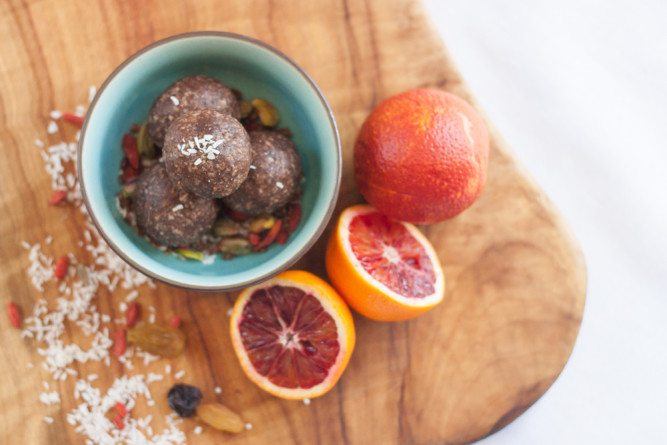 What are the ingredients and where do you source them from?
 Our products contain a bunch of superfood ingredients including cacao powder, sunflower seeds, cacao nibs, dates, coconut oil and desiccated coconut.
Even though we don't say it, we try and source organic and fair trade wherever possible as we believe in retaining the maximum amount of nutrients and vitamins possible. We work with local suppliers to ensure we can fully trace our ingredients to deliver a perfect yummy experience.
What makes them healthy rather than naughty?
We don't want any artificial nasties in our product so everything in our little pouches of goodness is natural and wholesome. We also don't add any extra sugar as our dates are low GI and naturally sweet, giving you loads of fibre and minerals.
Our snacks are jammed packed full of nutrients to deliver a powerful energy boost without the slump so you don't need much. We think a serve size is 25g (about the size of a large marble) and is enough to have as a pick me up – but hey that's up to you!
Anyway, who says healthy and naughty can't go together. We want you to indulge in our healthy energy balls and feel good about it!
If I buy a pack of In the Nood – what do I need to do?
 Whatever you want! Eat it from the bag, sprinkle it, roll it, cookie cutter it the options are endless!
You rip open the bag, tip/squeeze the paste into a bowl and get your hands in mixing it all together. From there you can just roll it into balls and chill for 20 mins. Then they're ready to go.
Alternatively, to mix it up a little you can add in whatever else you like before you roll (see below).
I love the idea of customising them to my taste – but I am feeling a bit uninspired… please can you suggest some ingredients I can add to make them a bit 'different'?
 Ok here's few ideas before you roll – TIP: Judge your mixture consistency and if you feel like you need a bit more wetness to bring it all together just add a teaspoon of water at a time until it comes together
GYM JUNKIE?
Need extra protein for your workout? Add a scoop of protein powder and 1 tbs water and mix together
SWEET ENOUGH?
Like yours a bit more savoury? Add Himalayan sea salt and/or cinnamon to really bring out the flavours of the cacao and natural sweetness
SWEET TOOTH?
Like things a bit sweeter? You can add in a tsp of honey or maple syrup. Adding additional fruit is also a great option e.g. raisins, apricot or any other dried fruit
HEALTHY BUNNY?
Want to ramp up the antioxidants? Maybe through in goji berries or acai berry powder
LIKE A CRUNCH?
Like more texture? Throw in some crushed nuts or chia seeds
PYT?
Like pretty things? – rolling the finished balls in grated coconut, crushed pistachios or cacao add a gorgeous finishing touch – get your camera ready!
MOMMY LOVE?
Want to create with your kids? Get out the rolling pin and cover the paste with grease proof paper. Then roll the paste flat and with a cookie cutter carve out shapes in the paste. We find it easier to slightly chill the paste for 5 mins before doing this as it's easier to mould. Then pop in the fridge for 30 mins to firm up. Makes a great lunchbox treat or snack on the go.
KITCHEN DIVA?
Finally the paste can be a base for a layered cake or cheesecake recipe! Simply roll out and press into a baking tin and pop into the fridge to firm up to represent the 'biscuit base' Then you can add whatever toppings you like e.g. A raw cashew and coconut milk filling with coconut oil and lemon (check out the minimalistbaker.com for an example of an awesome recipe) Pop into the freezer and then carve into bars or serve into portions for dessert….YUM!
These are just a few ideas but you can basically let your imagination go wild!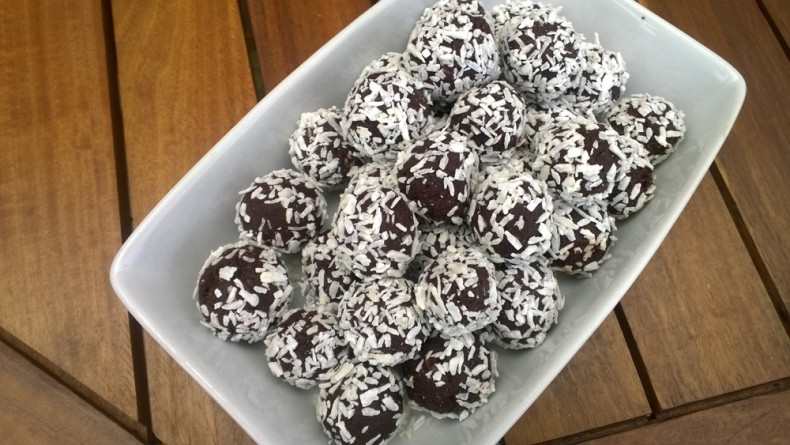 What next for In The Nood?
 We'd love to have an extension of variants e,g, a total sugar free version by removing dates and maybe one without coconut (We never realised that a lot of you out there don't always like it). Aside from this, there are so many flavour options to play around with. Also we are working through a very different healthy snack on the go so watch this space!
Where can we buy/find out more in UK?
We are on Instagram, Twitter and Facebook so join in our community! We love hearing from you or what recipes you create so join the chat!
You can buy us online at www.inthenood.com with further stockists coming soon.
Website: www.inthenood.com
Facebook: inthenood
Twitter:@in_the_nood