Fragrance Box is a new subscription service for perfume (and aftershave) lovers.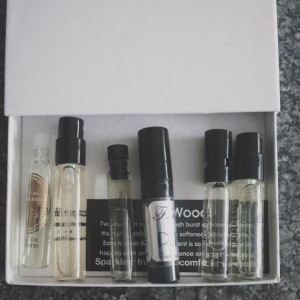 The idea is that you get a box of between 4 and 6 samples delivered to your door every month for around £10 per month.
It's a nice idea and allows you to try different perfumes without committing to a full bottle with the full price tag attached.  And it's quite fun to have a little 'gift box' arrive – and know you'll be trying something new each time. It's certainly a lot less hassle (and more fun) than traipsing around the department stores getting spritzed by smiling, sales assistants. Then of course there is unpleasant effect of wearing far too many perfumes at the same time! Not pleasant for you, or the people sharing the bus/tube with you.
However, on the flip side, there is no way of telling whether the perfumes you are getting are from ethical brands or natural sources. Of course each perfume is labelled so you can search the web for info on each brand, but there is no information in the box about the brands and very little on the website, and you can't opt for 'ethical' or 'cruelty free' only. Personally I'd love to see Fragrance Box provide a service that sourced ethical, fairtrade, cruelty free fragrances – so I could be sure that every product I received was 'safe' (in every way) for me to wear.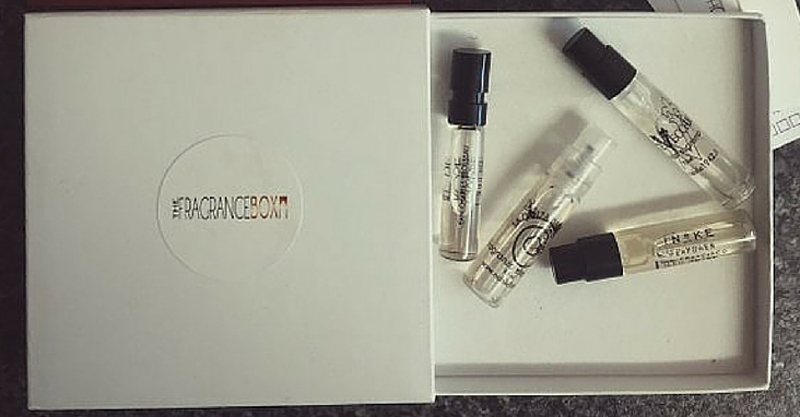 FACT BOX
For more information see: https://thefragrancebox.uk/
ABOUT THE AUTHOR
Chantal Cooke is an award winning journalist and broadcaster with a passion for the planet. In 2002 she co-founded the award winning radio station PASSION for the PLANET and in 2009 Chantal was awarded London Leader in Sustainability status. Chantal also runs a successful communications agency: Panpathic Communications.