A NATURAL BEAUTY BOOSTER INSPIRED BY OLIVE GROVES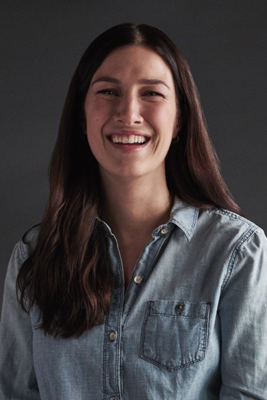 We chat to Stephanie G-M about Ouli's Ointment – an all-purpose, natural beauty ointment inspired by her family's olive groves of Zakynthos in Greece.
What is Ouli's Ointment?
Ouli's Ointment is a multi-purpose beauty ointment containing no nasties!
What inspired you to create Ouli's Ointment? 
Well my family is Greek from the island of Zakynthos, we have had olive groves in our family for decades as they were given to my Grandmother (Yiayia in Greek) as a thank you from her Aunt. When my Yiayia fell sick a few years ago and was brought to America from Greece, I had an overwhelming urge to capture my love for the island, my time spent there with my Yiayia, her natural remedies and my heritage. So I combined that with beauty knowledge and created Ouli's.
What ingredients does it contain and where do you source these from? Are they organic?
So Ouli's contains very few, but very mighty ingredients, because it was important for me to encapsulate the way I work in this one little product.
It contains organic olive oil, organic beeswax and organic chamomile, and a tiny amount of vitamin E oil, which preserves the product. I wanted to create a product that didn't confuse people with it's intricate ingredient list.
I knew that the beauty industry was lacking on the side of olive oil products that smell great and were not greasy and olive oil has been one of the main reasons Mediterranean's have been renowned for centuries to have great skin and I chose all ingredients that flourish in Zakynthos. Chamomile was a staple in Yiayia's pantry, she used it on us when we had eye infections; warm cotton compresses, as tea for upset tummies or as a soother for burns or skin ailments. Last but not least, Beeswax has a fantastic texture when combined with olive oil and applied to skin.  The olive oil is sourced directly from Zakynthos, Greece and the rest of the ingredients are sourced in the UK.
Is Ouli's Ointment cruelty-free?
Ouli's Ointment is cruelty-free as it is not tested on animals and is produced by a company which doesn't test on animals. Ouli's is produced in the UK and animal testing is banned here.
What can I use Ouli's Ointment for?
 I hope you have a minute! The list is long because Ouli's is a true all-purpose ointment. It can be used to remove eye makeup prior to washing your face, as a lip balm or eye balm, an all over moisturiser or face mask or even for cuts or burns! It is an extremely gentle formula which is beneficial for sensitive skin and even babies. I've been using this on my 9 month old son since he was born and friends on their children too. So it is a very might little product that smells great.
What's your favourite way to use Ouli's?
Definitely all of the above! And I'm not just saying that because it's my product! So, I've just recently moved and our stuff was everywhere so for a while I couldn't find any tins of Ouli's for me to use, during this time I realized how limited my own beauty products were because I relied on it so heavily. When I had unpacked everything and started using it again, I remembered how great it is! I days when I doubt, and all I have to do is use it, on myself, my husband or my baby and see how quickly and effectively it works to be reminded of how powerful nature is and what a great product this is.
What next for you/your range?
 I have a few ideas for expanding our product range but again it will be kept simple.
Where can we buy/find out more in UK?
 We are currently stocked on our website www.oulis-ointment.com as well as The Good Health Boutique in Retford, Nottinghamshire!