ARE YOU MOLE AWARE?
By REBECCA MAXWELL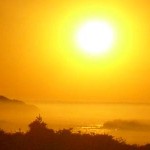 With sunshine slowly breaking through the clouds, it is time we armed ourselves with the knowledge and tools to keep our skin and health in tip-top condition.  A little bit of sunshine is good for our health but the problems arise when we've basked in it a little too generously.
We must take care of our skin in the sun and here is why:
There are now over 12,000 cases of malignant melanoma (the deadliest form of skin cancer) in the UK each year – around 35 people every day.
Skin cancer is on the increase – malignant melanoma incidence rates in Britain have more than quadrupled over the last thirty years.
Despite being more common with increasing age, melanoma is actually disproportionately high in younger people. More than one third of all cases of malignant melanoma occur in people under 55.
 Melanoma is caused by sunburn and sunbeds and starts as a mole or freckle. With skin cancer, only early detection saves lives so it is vital to have your moles checked at the first sign of any changes. Doing so would drastically reduce the number of deaths in the UK which currently stands at 2,000 per year.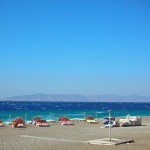 We recommend having a routine mole check once a year. It is important to have regular skin checks so as to detect any early skin cancers, as noticing any signs of change such as size, shape and colour can help diagnose skin cancer earlier which improves prognosis. Melanomas have the potential to metastasize if they are left untreated. If you notice that any mole is changing or evolving in any way, it's important that you have it checked out by your GP or alternatively an expert like The MOLE Clinic.
There are some people who are at higher risk of developing skin cancer. For example, people with skin type 1 or 2, those with 100+ moles, a personal history or family history of melanoma or with many atypical moles. Those with a history of sunbeds or sunburn are also at higher risk.
A very useful and free way of checking your risk profile is through the Melanoma Risk Test on our website

Although damage to the skin from the sun cannot be reversed, you can take steps to prevent yourself from further damage by avoiding any sun bed use altogether and following common sun safety advice such as wearing sunscreen with a high SPF and UVA rating and avoid sunbathing and burning at all costs.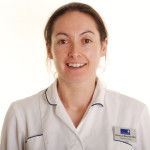 About the Author
Rebecca Maxwell is a Nurse Specialist at The MOLE Clinic. The MOLE Clinic offers the most thorough and technologically advanced diagnostic techniques available in the UK. For more information: call 0845 604 8142 or visit www.themoleclinic.co.uk