MOISTURING YOUR HAIR AND SCALP
How many times a day do you moisturise your skin? Once? Twice?
How many times a WEEK do you moisturise your scalp? Probably not even once a week.
Skin forms the largest organ of the body accounting for about 16% of the body weight. Skin, all over the body, is generally made up of three layers. But it can feel, and behave, differently depending where it is on the body.  For example, our scalps are made up of five layers; the skin, connective tissue, epicranial aponeurosis, loose areolar tissue, and pericranium. The first three layers are bound together as a single unit.
Our head and scalp are exposed to sun, chemicals and pollution on a daily basis. So, it's hardly surprising that they need nourishing care – and yet we often neglect the skin on our scalp.
Massaging is an age old and time proven practice used for cleansing, relaxing and medicinal purposes. Scalp or head massage helps to increase blood flow to the hair follicles, condition the scalp and enhance the strength of the roots – helping you to have a head full of thick, strong, shiny hair.
Applying an herbal hair oil to your scalp and hair is a highly effective way to care for the skin on your head and your hair. It will help prevent your hair from thinning, becoming dry, accumulating dandruff, developing split ends, or losing its natural keratin.
When looking for a hair and scalp oil, look for some or all of the following ingredients> All of them have a long history of helping moisturise and nourish the hair and scalp:
Organic Cold Pressed Sesame Seed Oil – Known as the "Queen of Oils": Sesame Seed Oil is popular for its highly nourishing and healing qualities. It helps promote hair growth and strengthen hair from the roots, and is enriched with vitamin E and B complex, and packed full of minerals such as magnesium, calcium and phosphorus.
 Organic Cold Pressed Sweet Almond Oil: Almond oil is rich in fatty acids, proteins, potassium and zinc – which is why it is so good for your hair.
 Organic Cold Pressed Watermelon Seed Oil: Contains fatty acids which help strengthen and moisturise hair, while helping prevent breakage and greying. 
 Organic Neem Cold Pressed Oil – Known as the "Plant with a Promise": Neem has medically proven health and beauty benefits, while the oil derived from the plant contain extraordinarily high levels of antioxidants and fatty acids – essential for nourishing and conditioning the scalp and hair. Neem also has anti-bacterial, anti-fungal and anti-inflammatory properties.
 Organic Cold Pressed Blackseed Oil – Known as the "Prophetic Herb": it has a reputation as a cure-all remedy. From Hippocrates and Cleopatra, to King Tut and the civilisations that followed – they all placed a high value on black seeds. Studies have shown it is one of the most effective ways to tackle hair loss. It helps form a protective barrier over the hair, shielding it from toxins, the elements and day to day wear and tear.
Nardostachys Jatamansi Oil – Known as the "Calming Herb": it is prized in Unani medicine for its power to reduce stress and anxiety, and to aid sleep. The extract of Jatamansi helps produce lustrous, silky and healthy hair.
Triphala: Literally translating as "Three Fruits", Triphala is a blend of three nutrient rich herbs: AMLAKI, HAR and BAHERA, and helps maintain thick, heathy hair.
 How do you use a hair and scalp oil?
You can put a few drops of the oil onto your hand and then massage it through your hair and into your scalp, or if you prefer, drop some of the oil directly onto your scalp and then massage the scalp, gently spreading the oil through your hair.
Ideally, leave the oil in your hair overnight. It's best to put a towel on your pillow to prevent staining your bed linen.
In the morning wash and style your hair as usual.  Your hair and scalp will be nourished and moisturised, and your hair will look healthy and shiny.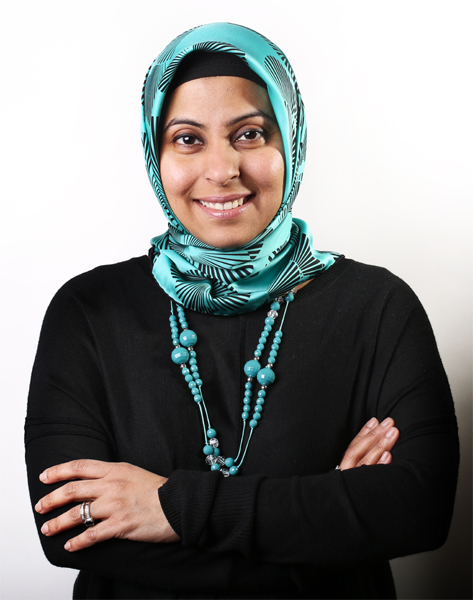 ABOUT THE AUTHOR
Samar Farooq is founder of Samol Herbal. Samol Herbal Hair and Scalp Oil is a unique and powerful blend of nourishing herbs and oils, derived from a family recipe that is over 100 years old and draws on the ancient Unani tradition.   It was recently awarded Gold in the Janey Loves 2016 Platinum Awards.
https://twitter.com/samolherbal
https://www.facebook.com/SamolHerbal
https://www.instagram.com/samolherbal/