FORGET THE GYM – GET FIT OUTSIDE
FORGET THE GYM – GET FIT OUTSIDE
By STEPHANIE SHEEHAN 
If you're looking to take a mini break but don't want to fall behind in your training or fitness, take advantage of outdoor exercise opportunities with a mini-break in the UK.
There are plenty of ways to incorporate exercise into a holiday in Britain, taking advantage of the country's beautiful outdoors, from seas and fields to forests and rivers.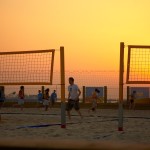 Exercising outdoors is so much more rewarding than pacing the treadmill in a stale indoor gym. Surfing in the sun or running through a picturesque forest trail are just some of the ways to get fit outdoors and are perfect examples of getting away from it all whilst still keeping your body healthy on holiday.
Here are our top five suggestions for combining outdoor exercise with a mini break in Britain:
Surfing in Cornwall
Cardio fitness, back and shoulder strength, legs and core
Surfing burns roughly 200 calories an hour
Cornwall is home to some of Britain's most beautiful beaches and has plenty to explore on a mini-break, from the coastal trek to Land's End to fine-dining in Padstow and Rock.
Cornwall is also known for having the best surfing conditions in the UK and attracts surfers from all over the world to its long sandy beaches. Surfing is a great workout for the whole body but is great for those who want to particularly work on their core, leg and back strength.
A lot of the fitness associated with surfing comes from paddling – where the surfer lies on their stomach and uses their arms to swim with a wave before standing up to ride it. The process of standing up and finding your balance will also really work your legs and engage your core strength.
Many of the beaches in Cornwall provide lessons to complete beginners or refresher courses for those who've tried it before. There will also be plenty of places to hire boards and wetsuits.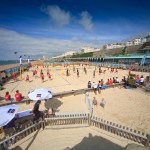 The best beaches for swimmers to learn safely include Perranporth and Sennen, which are wide enough to give learners enough space from the more experienced surfers and swimmers. Fistral in Newquay is also a popular choice but can get very crowded in the summer; instead opt for Newquay's quieter Towan beach.
Running & Volleyball in Brighton
Toning and strengthening upper body, arms, thighs and lower legs
Volleyball burns up to 545 calories an hour
If you want stunning outdoor landscapes and all the glamour of a city break, Brighton has it all.
From the famous lanes with their vintage shops, unique cafes and many pubs to the iconic pier and beach carousel through to the sparkling nightlife, Brighton has long been a favourite weekend break destination in the UK. However, it also boasts some fantastic opportunities for outdoor exercise.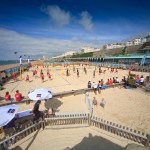 There won't be many routes that can beat running next to the ocean. The Brighton foot path running alongside the sea stretches for miles and will take you past the pretty Hove Lawns, the striking burnt out west pier, the bustling new pier and finally down towards Brighton Marina.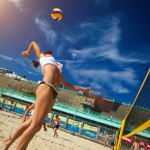 Brighton is also home to the best (and only) outdoor beach volleyball centre in England; Yellowave. The Olympians trained here for the London 2012 games and hiring a court for an hour of volleyball is a great way to soak up the sea and atmosphere of Brighton whilst burning some serious calories.
Forest Fitness in Nottinghamshire
Cardio fitness, core strength, abdominal toning, bodyweight training
Jogging burns around 400 calories an hour
The city of Nottingham has plenty of things to do on a mini-break, from nights at the theatre to dining out in one of its many bars and restaurants. However, the bigger draw to this part of the country is the spectacular Sherwood Forest.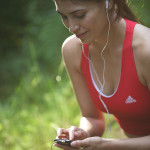 Make the most of your holiday with a Health & Fitness break from Forest Holidays. The retreats come with an itinerary of fitness sessions and activities, starting with a morning jog around the woodland then after breakfast an outdoors session focusing on total body and core strength.
After a healthy lunch, cooked by a special nutrition chef, there are health and well-being workshops followed by an evening fitness challenge trail; where you get to conquer the natural terrain through the forest's pretty paths and trails, exercising as you go.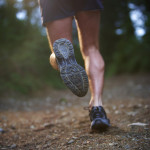 These breaks are great if you need that extra inspiration to stay healthy on holiday and some motivation for you to improve your current fitness regime and are perfect for spending quality time outdoors and meeting new people.
The breaks run at weekends and mid-week and are also available to book in Blackwood Forest in Hampshire.
Hiking in Devon
Cardio fitness and working the legs, obliques and lower back
Hiking burns up to 370 calories an hour
Devon has a diverse landscape, from the riviera beaches through to the rugged moors and has attracted visitors for a UK holiday for decades.
Hiking and rambling in the moors is a neat way to combine local sightseeing with exercise, and is a great choice for people who really want to get away from it all.
Get back to basics by walking the routes suggested by the LDWA that start from the more traditional northern towns of Oakhampton and Bellever to experience the wilder side of the moors and the spectacular rural Devon landscapes.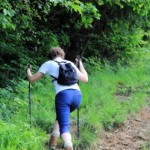 Hiking is a great way to maintain fitness as it gives you a multi-muscle workout. Although great for overall fitness in general, hiking really targets hamstrings, quads, calves and lower back as you climb up and around hills and mountain sides.
Sailing in Scotland
Cardio fitness, arms and core
Sailing burns up to 200 calories an hour
It's difficult to pinpoint just one outdoor activity in Scotland, its mountains, rivers and valleys are perfect for combining a variety of outside exercise but for an invigorating break that'll get you moving you can't go wrong with sailing.
The bracing, clean seas and inshore waters are perfect for people new to sailing. For beginners, the best practice is to find a company who will provide a chartered or skippered boat, leaving you free of the technical responsibility and letting you learn and get involved at your own pace.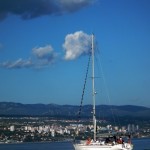 Sailing will use a lot of arm strength as you pull and hoist sails and will also work your core strength when you're balancing out on deck. Being out in the sea air is a bonus too as some believe salty air has charged ions that aid oxygen absorption which in turn balances your serotonin levels, making you feel happier.