A FOODIE HOLIDAY – WITHOUT THE MEAT!
Want a foodie holiday – but without the meat? From Umbrian truffles through to Spanish candied almonds, the travel experts at CV Villas have put together a round-up of the best towns to tantalise your taste buds, with restaurant and dish recommendations.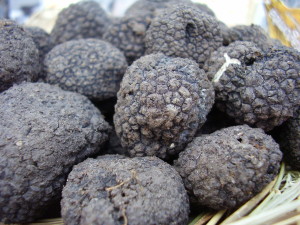 Gaucin, Spain
Gaucin, in the Spanish region of Andalucía, is the perfect town to sample some of the area's local cuisine. The region is famous for producing almonds, and the nuts feature heavily in traditional recipes; look out for white almond and garlic soup or at Christmas time try white almond turrón – candied almonds cooked in honey, sugar and lemon. Tortilla de patata is one of the Spain's most prominent dishes, a thick potato omelette, sometimes made with onions, that features heavily on tapas menus whether it's served hot or cold, on its own or with bread.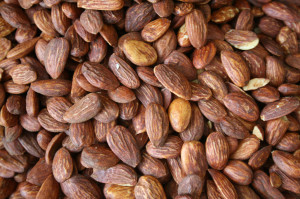 Don't be fooled by Calamares del Campo, they may look and sound like squid calamari, but are in fact a fish-free alternative, made from deep fried onion and pepper circles. Gazpacho soup is another Spanish national favourite that is superbly done in Andalucía – this vegetarian soup is made from tomatoes, peppers, cucumber, onions and garlic and served chilled.
Top Restaurant: Sample some of the best Andalucían tapas at Bar El Zorro. Highly recommended for delicious Spanish bites, with plenty of local wine and at a very reasonable cost, El Zorro offers a selection of meat-free tapas such as local olives, lemon potatoes, roasted peppers and tortilla.
Galé, Portugal
Galé is one of the Algarve's hidden gems, a small town on the south coast of Portugal which offers sandy beaches and charming independent restaurants. Cabbage, onions and tomatoes are the staple vegetables of Portuguese cuisine, and they are used to make starchy stews, including feijoada, a rich bean stew, and açorda, a thick bread-based casserole generally flavoured with garlic and coriander.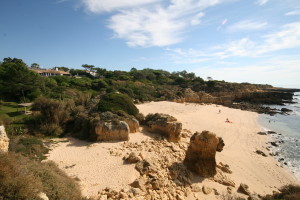 If you do want to explore the Algarve's other traditional foods, don't miss trying queijo da serra – a ewe's milk goats cheese or, if you have a sweet tooth, pão de Ló – a rich sponge cake flavoured with lemon, Madeira, port wine, cinnamon or orange juice.
 Top Restaurant: The highlight of Galé's restaurant scene is Vila Joya, Portugal's only two star Michelin restaurant. Vila Joya specialises in the freshest and finest of Portuguese cuisine, calling its style 'modern European'. Recently coming #22 in the World's Top Fifty Restaurants the menu offers guests exciting dishes like fine noodles with fresh morels & spinach and beetroot consommé.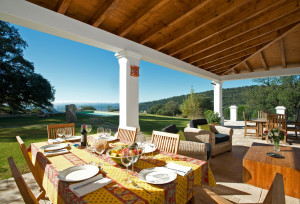 Aix-en-Provence, France
 With its South coast location, you'll find excellent Mediterranean inspired dishes on the menu in France's charming town of Aix-en-Provence. With the Greeks planting olive trees in Provence centuries ago, olives continue to feature heavily on local menus, so do ensure you take the opportunity to enjoy the authentic black or green olive tapenade. The region of Provence has made a profound mark on the food we eat today, being the spiritual home of dishes like Ratatouille and Nicoise salad. Ratatouille is a delicious meat-free option for visitors to Aix – a tasty stew of vegetables including aubergines, courgette, onion, peppers and tomatoes, flavoured with Herbs de Provence. Soupe au Pisto is another hearty option, made from beans, carrots, potatoes, courgettes, tomatoes and flavoured with olive oil, garlic and basil.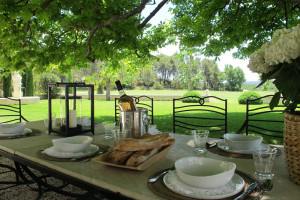 Top Restaurant: La Cerise Sur Le Gateau is one of Aix-en-Provence's most vegetarian and vegan aware restaurants. The small restaurant is manned by a hands-on chef who puts local and organic ingredients in a regularly changing menu that reflects the seasons – don't miss the delicious vegetarian 'petit farcis' – stuffed aubergines and peppers.
Citta di Castello, Italy
The town of Citta di Castello is located in the northern part of Perugia, in Italy's famous Umbria region. Umbria relies strongly on seasonal produce such as mushrooms, wild asparagus, savoy and black cabbage, artichokes, fennel and rocket. The region is also known within Italy for its special lentil variety, which have a meatier texture than most, perfect for hearty soups and stuffing.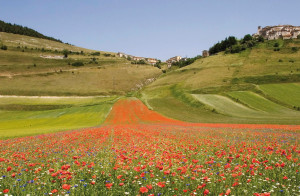 Try a Torta al Testo, a flatbread (torta) cooked on a round metal or stone griddle traditionally set over coals, and usually served stuffed with cooked greens or soft cheese and rocket. The black earthy truffle is a prominent ingredient that reoccurs across Umbrian cuisine, and black and white truffles are used within many risotto and pasta dishes, or grated on top. The season for truffles is October through February and at this time you'll experience them used generously at their freshest – a must-do experience for foodies!
Top Restaurant: Rated the #1 restaurant on Tripadvisor, Pappa e Ciccia in Citta di Castello is an intimate 'hole-in-the-wall' which serves up some of the finest Umbrian pasta dishes