FLUTTERING YOUR EYELASHES
FLUTTERING YOUR EYELASHES   
By CHANTAL COOKE   
I am not really one for cosmetic surgery (sounds too painful!) but that doesn't mean I am adverse to a few improvements!
And one that seems to make the most difference (and is completely painless) is semi-permanent eyelash extensions.
I recently tried a 'half' set at the Lash Bar in London – and there's no doubt they enhance your eyes without the need for any additional make-up.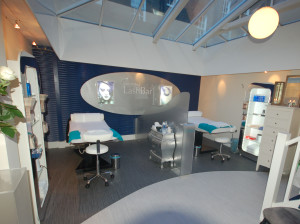 Once you've decided to go the eyelash extension route you need to decide how long and how curled. And while you decide that take into account any glasses you wear! If they are too long they'll rub against your lenses – and that's not pretty or comfortable!
Personally I chose a point 12. These are a bit longer than is usually natural but not so long you're in danger of knocking anyone out who gets too close. Although you really need to choose the length based on the size of your eyes and your face. My face is quite large and wide and my eyes are big – that means I can take a longer lash. If you're eyes are smaller, although fake lashes can make them look bigger, if you go too big it will create the opposite affect and drown your eyes making them almost disappear altogether.
Next decision is the curl. You can go from almost straight to J curl (a tiny flick up at the end) to C curl (curled but not OTT) to D curl (really curly!) Again, you need to decide what will suit your face. I went for C curl.
After that the only other question is; full set or half set? This doesn't actually relate to whether you have both your top and bottom lashes done. It's about whether you have an eye lash extension added to almost every lash, or to every other (or so) lash. If you want the bottom lashes done too – then that's something different – but beware of the surprised 'Aunt Sally' look!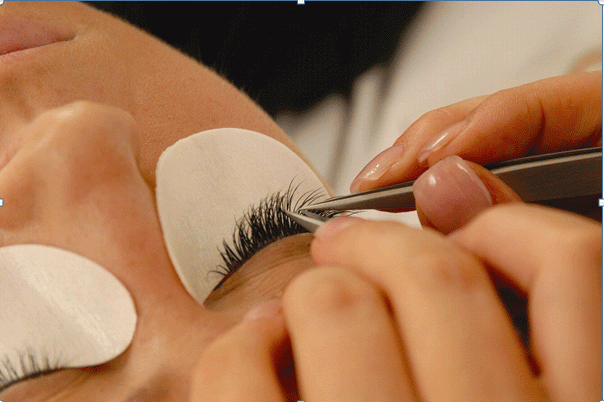 A half set looks more natural, but a full set will last a little longer. It's completely painless and your biggest job will be trying not to fall asleep as you lie on the couch with your eyes closed.
The whole process takes around an hour and you'll immediately see the difference.
They will last around three weeks. Your own eyelashes naturally shed and as they do so the longer extensions that are stuck to them fall away as well. You can go back for in-fills or have them completely removed.
My personal top tip (provided you are very, very careful) is to trim the fake lashes when they start to look a bit sparse. If you trim them back to just a little longer than your natural lashes you get another week or so out of them. They won't look as long and glamorous as the originals but they will look thicker and you'll avoid the straggly stage. But do be careful! Scissors and eyes don't get on very well.
The Lash Bar is clean and elegant, and there is a lot to be said for going somewhere where they specialise just in lashes. It's all too easy to get cheaper fake lashes and live to regret it – they can itch, pull at your own lashes and leave you looking a little lash-lacklustre.
The Lash Bar will also provide you with a small brush to keep unruly lashes tidy and a small sheet of aftercare tips.
There is a word of warning though – once you've had them you'll keeping wanting them! They look great and are super-easy to wear. I'll be going back for another set soon.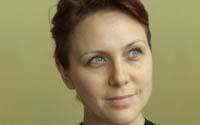 About the Author:
Chantal Cooke is an award winning journalist and broadcaster with a passion for the planet. In 2002 she co-founded the award winning radio station PASSION for the PLANET and in 2009 Chantal was awarded London Leader in Sustainability status. Chantal also runs a successful communications agency – Panpathic Communications.