DIETING IS OUT! HEALTHY EATING IS IN!
Being overweight can affect so many aspects of your life. Aside from the loss of fitness, the potential impact on your self-image, and many other inconveniences, it can undermine your health and lead to far more serious problems. It is an issue that requires an effective and long term sustainable solution.
If you start eating the "right foods", foods with the right balance, it will turn your "fat burning switch" to the 'on' position.
The true secret is all about how you approach losing weight. Most diet systems are too rigid where you're told exactly what you can eat, and what you can't eat or how many calories you can eat. But if they don't teach exactly what to eat, then the loss in calories plus eating diet foods loaded with chemicals will imbalance your hormones and lead to dietary breakdown and weight gain. By removing processed foods and adopting a wholefoods diet is the key to weight loss that is sustainable.
My Top Three Exotic Foods for Natural Weight Loss (Crack the Weight Loss Code and Turn on Your Fat Burning Switch)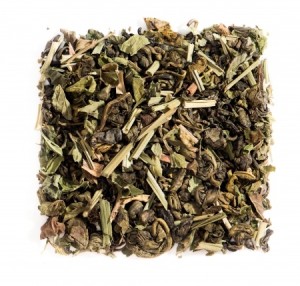 Seaweed Vegetables
There are many varieties but all are loaded with every important vitamin and mineral that your body needs.  There are high in fibre and next to no calories.  Seaweeds break down and digest slowly compared to processed foods. This actually allows hormonal balancing to occur. Hormonal imbalance is the cause of weight gain.  Seaweeds are also nutrient dense which means a wealth of vitamins and minerals distribute throughout your body delivering strength and energy.
Research shows that seaweed is not only healthy, but speeds up weight loss by blocking fat intake and promotes fat burning.  Scientists have discovered a substance that reduces fat uptake in the body by more than 75 per cent. This obesity fighter is not a drug but a natural substance found in seaweed.  Alginate the natural fibre found in sea kelp blocks the body from absorbing fat far more effectively than anti-weight treatments currently sold over the counter.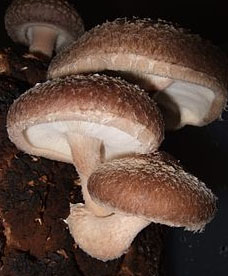 Shitake Mushrooms
Dried Shitake mushrooms aid the liver in metabolizing your macronutrients which lessens the need for insulin production.  I use these 'magic' recipes for fast acting weight loss recipes with all my clients who embark on my Weight Loss Nature's Way Programme.
 They are also powerful immune boosters, rich in antioxidants and lower cholesterol levels.  They are low in calories, low in fat, high in fibre, rich in protein, and also act as a blood cleanser.  Truly Magical!
Daikon Radish
To say that daikon hosts all the best vitamins and minerals to stimulate weight loss is an understatement.  This magical vegetable is superior to anything I have used for years with clients to achieve amazing results.  It is a fantastic natural diuretic and rids the body of fluid retention.  The more fat cells we have, the more fluid we store. You can see me making this amazing tea using the fresh and dried version on my 'you tube' channel.

Marlene's Fat Burning Tea: Daikon, Shitake and Kombu Drink
This tea helps the liver to open up and discharge smoothly.
1 dried shitake mushroom
Half cup dried daikon
1 inch strip kombu seaweed
3 cups spring water
Place the shitake, dried daikon and kombu in a small bowl, rinse and then cover with water. Leave to soak for about 10 minutes.  Discard the water.  Slice the shitake and place the ingredients into a pan.  Add the water, cover and bring to a boil on a medium flame.  Reduce the flame and simmer for about 15-20 minutes.  Remove and discard the ingredients.  Drink the tea whilst hot.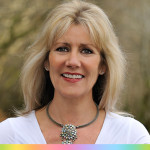 About the Author
For over 30 years Marlene has been actively teaching all aspects of health and wellness and has worked with thousands of clients seeking to revitalize their lives through the philosophy of a wholefoods diet and exercise.
She is an International Author and teaches in many countries world-wide.  In addition to her work as a Health Educator, Macrobiotic Counsellor and Cooking Teacher, Marlene has designed various successful programmes and concepts including her on line course 'Weight Loss Nature's Way. She is currently based in her home town of Glasgow in Scotland.