THE BENEFITS OF LYCOPENE   
By LISA O'KEEFFE 
Expensive face creams, fad diets and extreme exercise regimes have long been the go-to option for anyone trying to improve their looks, health, and general wellbeing, however it's an antioxidant called lycopene that could give you the ultimate health and beauty solution.
Lycopene is a natural pigment found in red fruits, such as watermelon and apricots, with tomato-based products being biggest source of lycopene, particularly in processed form. There has been lots of recent research into the health benefits of lycopene, which include better skin and brighter eyes, a healthier heart and according to some studies, reduced risk and progression of prostate cancer.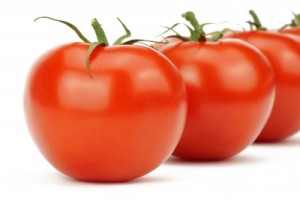 The European Journal of Pharmaceutics and Biopharmaceutics recently published research that looked at the benefits of lycopene for skin. The study found that increased lycopene led to increased carotenoids, which reduce inflammation and may have a positive effect on skin ageing. Other studies have found that lycopene can promote skin firmness, elasticity and smoothness.
High levels of lycopene can reduce the build up of plaque in your arteries, increasing blood flow around the body and reducing your risk of a heart attack. Studies have also shown that a variety of lycopene called LactoLycopene increases flexibility of arteries by 53%, allowing better blood flow around the body. Although more research is needed to establish the extent to which lycopene impacts the cardiovascular system, there is evidence from the British Journal of Nutrition to suggest that lycopene has a protective effect against heart disease.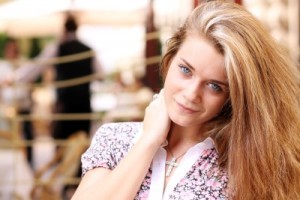 Lycopene has also been shown to help protect retinas from oxidative damage from sunlight. Retina damage is a factor in the gradual loss of central vision with age; a study in the Archive of Ophthalmology suggests lycopene could reduce the rate of degeneration. Oral lycopene can also have a protective effect against skin UV damage.
The American Cancer Society found that the areas of the body that have the highest concentration of lycopene reap the most benefits, for example the prostate gland. Laboratory studies have found that lycopene can reduce cell proliferation, slowing the spread of prostate cancer. There is also evidence to suggest increased lycopene may reduce the relative risk of developing prostate cancer.
Lycopene supplements are a great way to increase lycopene levels throughout the body to maximise the associated benefits.
Ateronon  is the only lycopene supplement proven to increase lycopene levels in the body with regular use. It's the only LactoLycopene supplement on the market. LactoLycopene is a patented ingredient, which allows lycopene to be absorbed into the blood. A single Ateronon capsule is the equivalent to eating one kilo of tomatoes cooked in olive oil everyday.
About the Author
Lisa O'Keeffe is from Ateronon. For more information visit www.ateronon.com