By LILLIE GARCIA-SANTOS
No one likes the idea of their pets in pain or danger, scared or frightened – and yet every year millions of people unknowingly or otherwise, buy cosmetic products that cause this same pain to thousands of animals.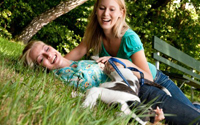 Companies who test on animals make hundreds of millions of pounds of profit each year – at the expense of the creatures they kill. In an ever more conscious and concerned world however, there have been great steps towards minimising animal testing.
The EU recently passed a law effectively banning the sale of cosmetic products developed through animal testing within the EU. This new law not only bans testing of cosmetics on animals within the EU but it also prevents  products from other countries that have been tested on animals to be sold within the EU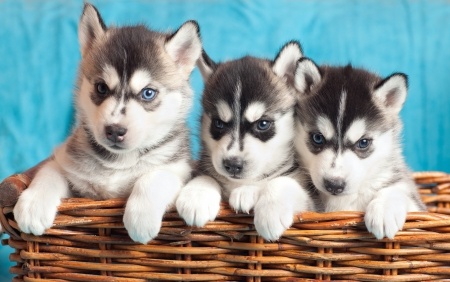 Although it has only recently come into effect, there have been movements towards this ban for the past 20 years with the first provisional ban starting in 1993. The road has not been smooth for animal rights activists and the conscious consumer as since this date there have been many rebuttals of proposed animal friendly laws – mainly from the large cosmetic manufacturers.
The Cosmetics Directive was introduced in 2003 and was seen as a hugely positive step as it provides the regulatory framework for the phasing out of animal testing for cosmetics purposes. For example, it put in place a testing ban meaning that it is  now prohibited to test finished products and cosmetic ingredients on animals.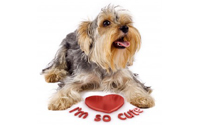 During this time how ever, the law did not prohibit testing on animals, if the test was carried out to eliminate toxins that can cause life threatening diseases such as cancer. This means that companies with products at risk of containing these toxins were still permitted to test on animals in the EU and sell their product in the EU. Furthermore, products that were tested on animals outside the EU were still able to be marketed and sold in the UK and throughout Europe.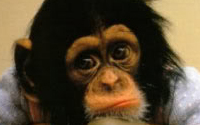 In the newest amendment to the law however, it is now prohibited to market finished cosmetic products and ingredients in the EU, which were tested on animals. The EU Commission states this is the most positive step they have ever taken and says that they are very happy the law is changing in this way. In essence this means that any product sold in the UK and Europe should not be tested on animals at all in its production.
Cosmetic firms are concerned however that this limits the EU's competitive market and could have grave consequences to the global market. Cosmetics Europe chief Bertil Heerink, quoted by the Associated Press news agency, said that 'by implementing the ban at this time, the European Union is jeopardising the industry's ability to innovate'.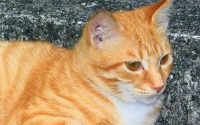 And the lines are not clear-cut – in fact they are often blurred when companies such as Unilever, the producers of Dove and Johnson and Johnson, states they are 'mostly animal testing free' and that they are focusing on developing other methods of testing cosmetic products; 'Developing' being the key word here.
The EU Commission says it is working with the industry to develop more alternatives to animal testing, and that it allocated 238m euros (£208m; $310m) in 2007-2011 for such research. This means that companies, such as Unilever, are still allowed to sell their products in the EU while still possibly (and probably) testing on animals.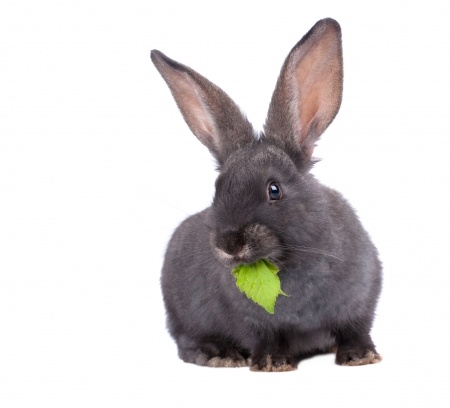 So, if you want to become a more conscious and ethical consumer, it is imperative to check the back of cosmetic products for the Cruelty Free  registered 'leaping bunny'. If this is displayed, then it is safer to assume that the company is 'working towards' cruelty free production and therefore there is still the likelihood of animal cruelty. You can find a full list of accredited companies here.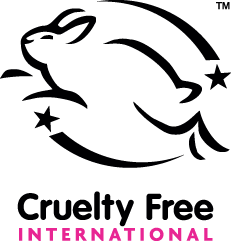 Another simple way to understand the ethical background of products is to Google the product name. If the company is one which does not test on animals, the information will be readily available on their website. If it is not clear, unfortunately, assume the worst, despite the supposedly clear and thorough law, and avoid purchasing that product.
About the Author:
Lillie Garcia-Santos is a second year student from London studying English Literature at The University of Sussex. With a passion for animals, health and the environment, Lillie is a newly converted vegan and loves it. In her future Lillie hopes to become a travel journalist and hopes one day to live in a totally eco-friendly house in London