Q&A: TRISTAN TITEUX OF EMPATIKA
We chat with Tristan Titeux of eco-friendly fitted furniture company Empatika about his ethos and love of the rainforest…
What is Empatika and what is its ethos?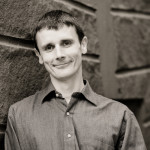 Empatika is a bespoke fitted furniture company based in London; we create more space for people and make better use of their space. We declutter their homes with built in furniture made from scratch using wood that comes from sustainably managed forests.
We make fitted wardrobes, bookcases, home offices and studies, home libraries, large TV units and storage cupboards. I am also the author of "Furniture for the Future"; "How what you buy can change the World" which are available on Amazon UK.
Why did you choose to be an eco-friendly company?
I chose to be eco friendly because I was brought up in a very natural way and I have a great understanding and care for the planet, for nature and I feel very deeply upset at the thought that we are losing so much of it and polluting it and ourselves.
I want to become the most eco friendly and well known fitted furniture company in the UK, that way people will listen to what we hope to achieve which is to lead the way in the bespoke fitted furniture industry and show others how and why it is important to look after our resources for the future.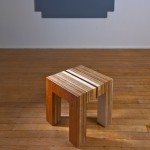 You've joined the WWF Forest Campaign – what is this and why did you join?
The Forest Campaign was created by WWF to encourage companies such as Empatika, Marks and Spencer's and B&Q to move towards using only legal and sustainably grown wood.
As soon as I heard about it I joined because I wanted to be part of it and to show my support publicly, the more people who show their support and say we are part of this, the more others will follow. It is like a vote; I am putting my hand up and saying, "I want to run a company that does not take wood that may come from the World's precious Rainforest".
What difference do you hope this will make?
I hope that people will no longer buy wood that comes from illegal sources and that it will make it unprofitable to do so, therefore keeping our virgin forests alive.
The Rainforest is one of the most diverse places on earth, many of our fruits, vegetables, nuts and medicines originate from there, and there is so much still undiscovered, if we cut it all down for wood, it will be gone forever. The forests are worth much more than just wood, they are financially worth a lot more if harvested sustainably.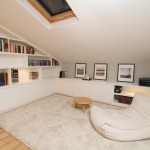 How do you see the environmental impact of furniture changing over the next decade?
I think that more and more people are starting to think about the products in their homes, they will demand more natural choices such as plant based paints and glues that are non toxic and that don't pollute their homes and the land once it is buried or burned.
I think that wood will be only harvested legally and from sustainably managed forests in the future, we have no choice, either that or we will choke to death in our own pollution.
What next for the company?
We are looking to do some partnerships with other companies to design and develop more eco friendly ranges and take the opportunity to show their customers an alternative more sustainable, natural and healthier choice.
We are also looking to do more talks about eco materials at schools, businesses or events. Lastly, we are working on spreading Empatika cells around the country so that others around the UK can benefit from the sustainable ethos we provide.
For more information: