EUROPEAN COUNTRIES SPENDING ON ENVIRONMENTAL PROTECTION
Want to know how much the UK spends on protecting the environment? And how does that compare to other European countries?
A free tool created by Axo Finans can give you the answers. Take a look at: How Countries Spend Their Money
The fully interactive website explores 31 countries in the EU and EEA. The tool analyses how countries allocate their governmental budgets, using statistics pulled straight from Eurostat, the official EU statistics office.
The time and effort required to learn where to look for correct piece of information in the already public files, and especially how to interpret what is found in the database, is quite substantial – and therefore quite off-putting! So Axo Finans as taken large, complex bodies of data and made them manageable by presenting them visually in an interactive and engaging way.
The resulting tool enables you to compare the countries' expenditures from 1999 to 2014, in both percentage and Euros, displaying the data in an approachable and engaging way.
Here are a few facts to get your started; overall environmental protection expenditure in the UK has increased by 0.43% during the past 15 years. The UK actually spends 0.21% more on environmental protection than the EU and EEA average, including €19.12 billion on environmental protection in 2014 alone. This is the second highest spend, just a little under €2 billion less than the leader, France.
However, despite the positive figures, UK still only spends 2% of its total budget on important elements of environmental protection such as waste management, pollution abatement and protection of biodiversity, which ranks it outside the top 10 in percentage spending.
Once again we need to ask our MPs to take environmental protection more seriously and allocate a realistic budget to safeguard our future.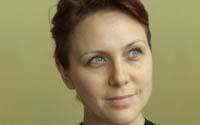 AUTHOR
Chantal Cooke is an award winning journalist, broadcaster and travel writer, and co-founder of PASSION for the PLANET radio, and Panpathic Communications. Follow her on Twitter @ChantalCooke