UK & FRANCE IN MILITARY DEAL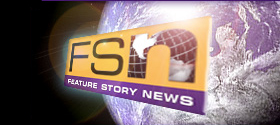 Audio clip: Adobe Flash Player (version 9 or above) is required to play this audio clip. Download the latest version here. You also need to have JavaScript enabled in your browser.
Britain and France have signed treaties in London on military co-operation between the two countries – including on the testing of nuclear warheads. The deal includes a plan for a join expeditionary force and will involve the British and French militaries pooling resources on occasions in an attempt to cut costs. The opposition Labour Party says it raises major questions about the UK's defence – but Prime Minister David Cameron rejected claims Britain's sovereignty is under threat. Olly Barratt reports.
PASSION for the PLANET's award winning news partner is FSN, providing global news from bureaus worldwide. You'll find more world news stories, plus analysis from FSN at FSN REPORTERS BLOG.