UK WANTS FOREIGN ENTREPRENEURS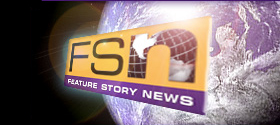 Audio clip: Adobe Flash Player (version 9 or above) is required to play this audio clip. Download the latest version here. You also need to have JavaScript enabled in your browser.
British Prime Minister David Cameron has promised to introduce a new "enterprise visa" to encourage more foreign entrepreneurs to set up businesses in the UK. The move coincides with a government plan to make London's East End- the site of the capital's Olympics Park- a centre for global technology and innovation to rival America's Silicon Valley. Nina-Maria Potts reports.
PASSION for the PLANET's award winning news partner is FSN, providing global news from bureaus worldwide. You'll find more world news stories, plus analysis from FSN at FSN REPORTERS BLOG.