MUSHARRAF CRITICAL OF OBAMA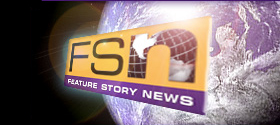 Audio clip: Adobe Flash Player (version 9 or above) is required to play this audio clip. Download the latest version here. You also need to have JavaScript enabled in your browser.
Pakistan's former President Pervez Musharraf is back in the political limelight after announcing his intention to run in the country's expected 2013 general election. Musharraf was Pakistan's former military chief who took power in a bloodless coup in 1999 and then formed an alliance with President Bush following the attacks of 9/11. Now Musharraf is being bluntly critical of President Obama's trip to India and with America's ramping up of covert drone attacks on Pakistani territory. From Washington, Daniel Ryntjes reports.
PASSION for the PLANET's award winning news partner is FSN, providing global news from bureaus worldwide. You'll find more world news stories, plus analysis from FSN at FSN REPORTERS BLOG.