VANCOUVER – INTERVIEW WITH J.B. MACKINNON, AUTHOR OF THE 100-MILE DIET
INTERVIEW WITH J.B. MACKINNON, AUTHOR OF THE 100-MILE DIET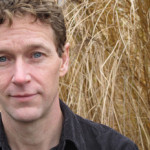 J.B. MacKinnon is best known for penning The 100-Mile Diet, a bestseller (co-written with his partner Alisa Smith) that helped spark the local foods movement worldwide.
His new book, The Once and Future World, looks at the richer, more abundant natural world of the past and how we might "rewild" the planet in the future.
Nominated for two national nonfiction awards, the book has also been adapted into a Museum of Vancouver (MOV) exhibit – with MacKinnon as guest curator – about the changing face of nature in the city. Rewilding Vancouver opens at the MOV on February 27, 2014.
How would you describe yourself? A self-taught writer who is endlessly investigating a single question: How should we live?
How long have you been a Vancouverite and why did you move here? I moved here 14 years ago. I always thought Vancouver would be too big-city for me, but it quickly became my favourite place. I travel a lot for research and reporting, and Vancouver is the perfect city to come home to.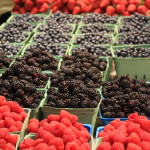 Favourite way to spend a Saturday? On Saturdays you'll find me rock climbing in Squamish or bird-watching in Iona Beach Regional Park, Boundary Bay Regional Park and along Vancouver's seawall. In winter months, I like to snowboard at Cypress Mountain (located just 20 minutes from downtown Vancouver) or nearby Whistler Blackcomb. These activities clear my head, though obviously in different ways.
Favourite festivals, events or activities taking place during winter months? The winter farmers' market runs every Saturday at Riley Park (Ontario St at E 30th Ave), and it's consistently amazing – especially for visitors – to see what
Vancouver's farmers are able to offer in the cold,wet months. Winter is my favourite time for local eating – the fish and shellfish are tastier, and I love all the deep-flavoured root vegetables, pickles, sauerkrauts and jams.
How would you describe Vancouver's culinary scene? Bottomless. You could spend a year exploring Shanghai cuisine, the next year tasting your way through the local foods scene, the next eating from food trucks, and the year after that getting to know craft beer culture. By then, some other highlight will have emerged.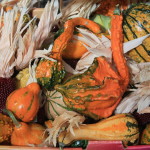 For your best-selling book, you spent a year only eating ingredients grown within 100 miles of your Kitsilano apartment. Now, where would you send visitors to experience the best of the city's locavore shopping and dining experiences? For the locavore, there is nowhere better than the farmers' markets, which are more numerous than ever before (see eatlocal.org). Fishermen's Wharf and the fish shops on Granville Island next door are another highlight. In my opinion, the best meal in town is cleaned-and-steamed Dungeness crab from The Lobster Man, eaten straight out of its newsprint wrapper. For a special meal out, I like Burdock & Co. on Main Street. Chef and owner Andrea Carlson put together the city's first 100-mile menu back when she worked at Raincity Grill. Years later, she's gone on to open this great, seasonal, local-foods restaurant – but still finds time to forage for mushrooms.
What makes Vancouver such a green city? For a big city, Vancouver has a unique relationship to nature. We have the sea, the mountains and the Fraser River (one of the largest undammed rivers on earth). Leave downtown at noon, and by 1 p.m. you can be deep in a North Shore valley with no sign of the city in sight. People always point to Vancouver's many civic green projects, from bike lanes to community gardens to energy-efficient buildings, but rarely ask why Vancouverites feel such a strong need to be green. I think it all starts with our access to and relationship with the wild world, and we need to remember and respect that.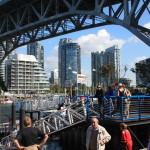 Top insider tip for visitors? The Museum of Vancouver is tucked away from the city's other attractions, so it's sometimes overlooked. But the MOV has emerged as a vibrant and innovative cultural locus, constantly finding ways to make history relevant to the here and now. When you think "museum," you might not think about sexuality, or skateboarding, or Indo-Canadian Bhangra culture – but you should. The building alone – a vision of the future as seen from 1968 – is worth the visit.