HOW TO SELL YOURSELF SUCCESSFULLY
By MICHAEL COLLINS, TOASTMASTERS INTERNATIONAL
How do you build a better business?  You need to check out the nine step plan of course! Or is that the revised five step plan? Irrelevant of what the latest fashionable number is, or whichever acronym you use, in order to get focused results in business, in other words to be able to sell a product or service – you first need to be able to sell yourself.
There are many business and life challenges where the key to overcoming them and delivering success depends on the ability to sell yourself to others; your ability to convince your boss that you are the best person to lead a project or take up a new role, or when you spot a good looking girl in a bar, can you project your best qualities and get her number?
The bottom line is that if you cannot sell yourself as a person you are going to find it difficult to sell your idea, your product, or your service.  The cornerstone of being able to sell yourself is the ability to communicate.
Here are some tips Michael Collins of Toastmasters International, to help improve your "selling" powers, whether you are talking to an audience of one or one hundred: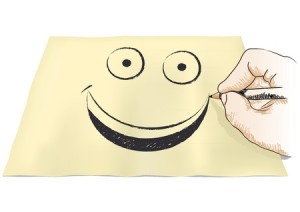 1)    Humour
The audience may not remember exactly what you said, or what you did, but they will always remember how you made them feel and humour is one of the most effective tools for connecting with an audience.  It is a natural stress reliever and one of the easiest ways to assess audience engagement.  You don't need to be a stand-up comedian, but adding some gentle humour can really help.
2)    Listening
A key element of communication that is often overlooked, is listening.  The ability to read an audience and tailor the message depending on their reaction or engagement is important.  So watch your audience and listen to them – and vary your message according to the audience demographic and their responses to you.
3)    Dress
If you are delivering a formal presentation, it is important to dress in an appropriate manner.  Don't let the dry cleaners tag or a wrong sized suit be the elephant in the room that detracts from your message. Think about the image you want to create, consider what your clothes say about you and choose an outfit that suits the occasion.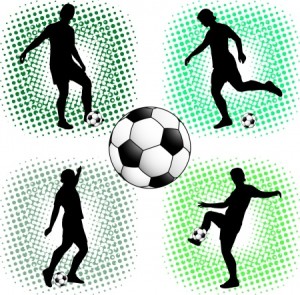 4)    Practice
Compare delivering a great speech with running a marathon; no one just wakes up in the morning and runs a marathon.  Delivering a speech is the same, in that you need to put in the hours of practice and training. You can do this in a group setting by joining a public speaking group like Toastmasters International where you will receive feedback from your peers and a safe place to practice. Alternatively video your speeches and watch the playbacks, or ask a friend to give you honest, constructive feedback. The best public speakers practice their craft over and over again and never stop improving.
5)    Mood
Any speaker can have an off day, but it is important that the audience doesn't sense this.  Prior to any stage performance do something that you enjoy to get your adrenalin pumping; a swim, jog or even a chat to another positive person can help. Do whatever you need to get yourself into the right mood before your presentation.
6)    Facial expressions
There is a common assumption that to be taken seriously you need to act seriously.  This is not really true. Frivolity may not be appropriate, but a smile is always a winner. No one wants to sit through a presentation delivered by a robot. The simple gesture of smiling can soften the mood and bring a personal touch.
7)    Eye Contact
Occasionally focusing your eyes on different members of the audience shows sincerity.  This makes the message more personal and will also ensure your audience are more attentive.  It can also give you a focus when delivering the presentation as speaking to 100s can be more nerve-wracking than speaking to one. So by treating the audience as one person you can help still any nerves and also create a greater connection. A win-win!
Do not limit the success of your business by your inability to communicate or the perception that you've plateaued in terms of your speaking skills.  It is true that many people are just born with the gift of charismatic stage presence, while others have to work at it.  To be really good at anything takes a commitment to self-improvement.  Any delay in addressing your presentation skills could be costing you business.
To quote Robert Frost "Half the world is composed of people who have something to say and can't and the other half who have nothing to say and keep on saying it"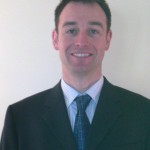 About the Author:
Michael Collins is from Toastmasters International (Ireland & UK) and is a serial marathon runner.   He lives in Sixmilebridge, Co. Clare, Ireland and is a member of Shannon Toastmasters, Co. Clare.
About Toastmasters International
Toastmasters International is a nonprofit educational organization that teaches public speaking and leadership skills through a worldwide network of meeting locations. Headquartered in Rancho Santa Margarita, California, the organization's membership exceeds 292,000 in more than 14,350 clubs in 122 countries. Since 1924, Toastmasters International has helped people of all backgrounds become more confident in front of an audience. There are over 250 clubs in the UK and Ireland with over 7000 members. To find your local club: www.toastmasters.org Follow @Toastmasters on Twitter.