WHY YOU NEED A SHEEP IN YOUR CHIMNEY
WHY YOU NEED A SHEEP IN YOUR CHIMNEY   
By CHANTAL COOKE   
I have just put a sheep in my chimney!
Don't panic, no animals were harmed in this process.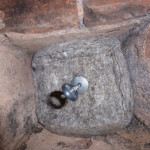 The Chimney Sheep is a clever draught excluder that can be popped into your chimney. It stops you losing heat up the flue and prevents cold air flowing down the flue into your room.
Not only is the effect environmentally friendly, the sheep itself is too, as it's made from 100% Herdwick wool from Lake District sheep.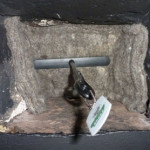 It's easy to fit – and remove. The sheep works by being a little bit bigger than the flue so it can grip onto the sides and hold itself in place. The amount of overlap doesn't matter too much as the felt is squashy and can fit into a range of gaps and can be pulled around a bit fit snugly.
So, I started by having a squint (a torch is helpful here) into the top of my fireplace. I roughly measured the flue opening and chose the right sheep by referring to the sizing chart on the Chimney Sheep website.
Once my sheep arrived in the post, it took just a matter of minutes to fit the handle (more on this in a minute) and push my woolly sheep into the chimney. I tested the effect by putting my hand under the chimney before I fitted it, and could feel a draught, then I put the sheep in and the draught was gone. Simple as that.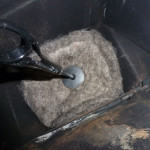 The sheep as a handle fitted to it so that it is easy to pull out of the chimney should you wish to light a fire in the hearth. The handle dangles down so you can see it easily and this helps to remind you that the sheep is in place – it would not be a great idea to light a fire with the sheep still there!
Most houses lose a lot of heat via the chimney (this calculator will help you work out how much) and this is a quick and easy solution that even a DIY-phobe like me can fit within minutes.
The wool head can be washed on a wool cycle in the washing machine, and if it becomes too dirty, it can be put in the compost heap to rot down naturally.
I have another three chimneys in my house – and they will all be getting a sheep of their own!
For more information see; Chimney Sheep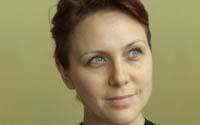 About the Author:
Chantal Cooke is an award winning journalist and broadcaster with a passion for the planet. In 2002 she co-founded the award winning radio station PASSION for the PLANET and in 2009 Chantal was awarded London Leader in Sustainability status. Chantal also runs a successful communications agency – Panpathic Communications.