SAFARI GOERS BASE THEIR CHOICE ON CONSERVATION
SAFARI GOERS BASE THEIR CHOICE ON CONSERVATION
With Prince William now devoting his time to wildlife conservation and the recent illegal wildlife trade conference putting the plight of both the rhino and the elephant centre stage, safari goers are showing a greater concern when it comes to their choice of holiday.  Ant and Tessa Baber, the owners of the Ant's Nest in South Africa, have a genuine concern for the wildlife, the rhinos in their private reserve seen as family. Actively involved in conservation, they have managed to mobilise the Waterberg community and the public in general in the fight against poaching, their enthusiasm helping to bring "Save The Waterberg Rhino" to life.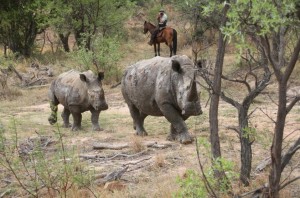 Guests of the luxury bush home can indulge in a 4X4 safari and small group rides across the open savannah, where you view can rhino from only a few metres away. Guided walks and more energetic hikes allow you to appreciate the landscape's smaller flora and fauna, and when tour operator, Ranch Rider, recently visited the reserve on their winter tour they also spotted giraffe while out on foot.
Tony Daly, Managing Director of Ranch Rider, comments "It was a magical experience to be able to view the wildlife at such close quarters and we were bowled over by the Baber's commitment to conservation.  It means so much more when you're on safari in a protected reserve, as poaching is a significant problem in South Africa and one that cannot be ignored."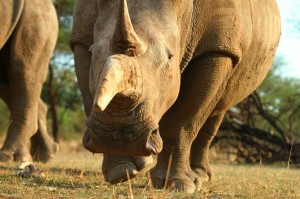 Over 1,000 rhinos are said to have been poached in 2013, with last October known as "Red October," when over 100 rhino killed.
Tony Daly: "By taking a holiday at Ant's Nest you know that in some small way you are making a contribution to anti-poaching measures, and we need to act now to ensure the rhino's survival for future generations."
Factbox:
Ranch Rider; 01509 618811; info@ranchrider.com; www.ranchrider.com. ATOL PROTECTED No 4660 ABTA 96395/V9150. Year round departures.