TIPS TO HELP YOU PROTECT YOURSELF AGAINST ID FRAUD
TIPS TO HELP YOU PROTECT YOURSELF AGAINST ID FRAUD   
By ANDREW WEBB   
Research* conducted by CIFAS, the UK's Fraud Prevention Service, revealed that over 60% of frauds recorded on their database in 2013 were the result of the abuse of identity details.
Whilst some of this would have been based on the creation of fictitious identities by the fraudsters, a proportion of it would have been taking the name of an innocent victim to get products or services.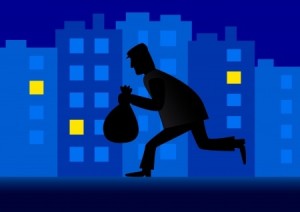 Here are 10 tips to help you protect yourself against ID fraud:
Regularly apply for a copy of your credit file to look out for any unauthorised activity
Shred statements, bills and direct mail which contains personal information
Redirect mail if you move
Keep your PIN and passwords secure and ensure they are not easy to guess
Always check bank statements and credit card statements carefully against receipts
Be careful of what you carry around in your handbag or wallet. Credit card receipts, payslips, driving licence, bank statement, utility bill…these all reveal a lot of information about you and a combination of these can be a fraudsters dream
When using online banking, ensure people can't view your details and log out of websites, rather than just closing the window
No matter how much you trust your friends, work colleagues, do not give out your PIN under any circumstances
Never store your PIN on smartphone, tablet or laptop devices – ensure these devices are themselves properly PIN or password protected – because if they are stolen fraudster may have access to all your Facebook details
Do a factory reset when trading in an old phone to wipe it clean and remove any personal data

If you are disposing of an old computer, or other electronic device that stores data make sure you remove the information from the  hard drive
Make sure your computer has the latest virus protection that ideally updates hourly and you have a Firewall
*CIFAS Fraudscape Report, published March 2014
About Equifax
Andrew Webb is from Equifax. Equifax is a global leader in consumer, commercial and workforce information solutions that provide businesses of all sizes and consumers with insight and information they can trust. Equifax organizes and assimilates data on more than 600 million consumers and 81 million businesses worldwide.  The company's significant investments in differentiated data, its expertise in advanced analytics to explore and develop new multi-source data solutions, and its leading-edge proprietary technology enable it to create and deliver unparalleled customized insights that enrich both the performance of businesses and the lives of consumers. Equifax Limited is authorised and regulated by the Financial Conduct Authority.