A NEW FARMING SYSTEM THAT'S BETTER FOR WILDLIFE, ENVIRONMENT, AND FARMERS!
A NEW FARMING SYSTEM THAT'S BETTER FOR WILDLIFE, ENVIRONMENT, AND FARMERS!   
"The countryside will look very different in 20 years' time, as farmers change their present methods of cultivation to a technique called cover cropping," says the editor of Practical Farm Ideas magazine.
There's going to be less bare soil during the winter. Farmers will be growing a mixture of plants including vetches, radish, clovers, sunflowers and others that draw up goodness for their next crop. This cover crop is squashed down before the cash crop is planted, and the mulch created helps the wheat, oil seed rape, or maize to grow, as moisture is retained and the biology of the soil improved. It means the cash crop will thrive with less fertiliser and spraying.
The system means there are plants growing throughout the year, which prevents bare soil being washed and blown away. The benefits of better yields with fewer inputs offer farmers the opportunity to improve income and, more importantly, show the way to increasing world food production at a time when supplies look like they could become critical.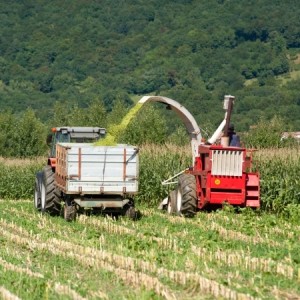 "Commercial farmers in N Dakota have been using cover crops for 20 years. They say it's not half as crazy as it sounds, as the farmer's costs are reduced, plants grow much better and, at the same time, the variety and acreage of the cover crop provides birds and insects with a huge boost of feed, and habitat," says editor Mike Donovan.
"Artificial fertilisers and other chemicals are becoming increasing expensive, and soils have not been improved by their use. Despite research and plant improvement, wheat yields have remained static for the past decade, and GM crops fail to address the real problem, which is the deteriorating quality of farmland soils, and so can at best be a short term answer. Many farmers are searching for the next big step that will put them back on an upward path in terms of cost control and crop yield, and I am convinced that cover cropping is the silver bullet they are looking for," says Mike.
About the Author
Mike Donovan is editor of Practical Farm Ideas, which features innovations developed by farmers for their own use, and looks beyond machinery manufacturers and their dealers. Each issue has over 40 practical cost cutting ideas from farmers who adapt and make machinery which works better. For more information see: www.farmideas.co.uk