DISCOVERING ORGANIC BEAUTY
By SUSIE FAIRGRIEVE    
It will be Organic Beauty Week 14-20 September 2015 here in the UK. But how can we tell if a product is genuinely organic or even all-natural?
The honest truth is that it is often very hard, with no EU standard or legislation currently in place to guide the consumer through the minefield of 'looky-likey' naturals out there. Many products claim to be natural but are far from it. Brands get away with it because the criteria for natural and organic cosmetics are not legally defined. The best guarantee we, as consumers, have when buying natural and organic cosmetics is to look for a trusted kite mark on pack that we know meets a strict definition of naturalness.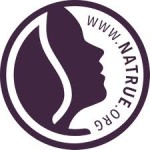 The NATRUE standard is definitely one you can trust, wherever you are in the world. First founded in 2007, NATRUE provides an established international cosmetics and skincare standard that you can find on packs in the UK, across Europe, and worldwide from Japan to the USA. Unlike other national or pan-European logos, the NATRUE label is truly global – the mark of true quality and authenticity. So consumers can see at a glance whether a product is truly natural, and know that the ingredients will be top quality and free from artificial colours, fragrances and preservatives such as parabens.
To date there are approximately 4,400 NATRUE-certified products from more than 160 brands – established names including well known green beauty pioneers, as well as up-and-coming new brands. Almost 1,500 NATRUE-certified products are available in the UK, so we're not short on choice if we are looking to upgrade our beauty basics to organic this September.
"Uniquely, NATRUE stands for transparency", explains Klara Ahlers, NATRUE president, "not just for members and industry insiders but for consumers too. Products are listed on a publicly accessible website and database, which can be used as a checklist if you want to confirm whether a product is natural or organic".
NATRUE-standard products are certified at three levels, all highly respected benchmarks. As well as NATURAL COSMETICS, you will also find the NATRUE label on organic products:
NATURAL COSMETICS WITH ORGANIC PORTION – at least 70% of the natural ingredients must come from controlled organic production and/or controlled wild collection.
ORGANIC COSMETICS – at least 95% of the natural ingredients must come from controlled organic production and/or controlled wild collection.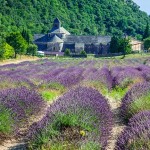 Whether 70% or 95% organic, the entry level for NATRUE guarantees minimum levels of natural substances and maximum permitted levels of derived-natural substances (across 13 product categories, taking into account the function of the product). No other certification standard has a stricter definition of naturalness. No GMO, artificial or synthetic additives are allowed.
Country to country the definition of the term 'organic' can vary. So which standard of 'organic' does an international organisation such as NATRUE accept, when it comes to providing proof of the organic origin of cosmetic ingredients? The answer is that the NATRUE standard refers to the stringent IFOAM Family of Standards (International Federation of Organic Agriculture Movements).
The NATRUE kitemark is not just about naturalness or organic standards, it is also an assurance for the consumer that a product or ingredient is green in other ways: responsibly and sustainably sourced, free from genetically-modified ingredients, paraffin oils or petroleum-derived ingredients and silicone oils.
Look out for the NATRUE label. It is your guarantee that the products you buy are as natural as they can be!
For more information about NATRUE standards and brands, go to www.natrue.org
FACT BOX
NATRUE is an international not-for-profit organisation located in Brussels. It has promoted and protected authentic natural and organic cosmetics since October 2007. The NATRUE label sets a high standard, which guarantees quality and integrity so people worldwide may identify and enjoy natural cosmetics truly worthy of that name. Products are listed on the publicly accessible website and database www.natrue.org which can be used as a checklist if you want to confirm whether a product is natural or organic. www.natrue.org