IT'S AMAZING WHAT YOU CAN GET FOR FREE!
By CHANTAL COOKE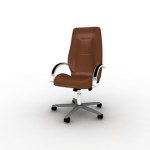 Everything from tables and chairs to kettles and the kitchen sink – they are all available for free!
We recently took on additional office space and therefore needed to source some desks, chairs, book shelves and filing cabinets.
We could have gone out and bought nice shiny new ones, spent quite a bit of money and added to the drain on our natural resources.
Or we could get previously used items, for no money and with very little additional impact on the planet.
Clearly, as we have a passion for the planet we chose the latter.
What's amazing is – how easy it was to find good quality items for no money. Just sending an email to our network resulted in almost all the items we needed. People were thrilled to be able to pass on desks and filing cabinets that they no longer needed but didn't really know what to do with.  "They are too good to throw away" was the phrase we heard again and again.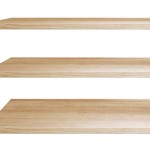 But don't worry – if your own network of friends and family can't supply what you need, try Freecycle. There are lots of local Freecycle groups and all you need to do is post a WANTED email and with any luck you'll get a dozen people offering you just what you need. The idea is to help reduce the amount of items going to landfill, and those offering their unwanted items give them for free on the understanding that the receiver collects them.
With charity shops, your own friends and family, and sites like Freecycle – there is no need to send unwanted items to landfill and no reason to dig deep in your pocket to furnish your office, or your home.
About the Author:
Chantal Cooke is an award winning journalist and broadcaster with a passion for the planet. In 2002 she co-founded the award winning radio station PASSION for the PLANET and in 2009 Chantal was awarded London Leader in Sustainability status. Chantal also runs a successful communications agency – Panpathic Communications.